Dennis Rodman and Michael Jordan will go down as one of the best duos in NBA history. The same can also be said about Jordan and Scottie Pippen, but Rodman and Jordan continue to have a good relationship.
Rodman spoke about how different it was to play with the Detroit Pistons against Michael Jordan and how it was to play with Jordan with the Chicago Bulls. Clearly, it must have been a whole lot better playing on the Bulls considering that Jordan always found a way to beat the Pistons.
"There's no comparison," Rodman said. "Period. I have to say, years ago, I despised him because of the rivalry. If Mike came to the lane, somebody's gotta knock his ass down. I did, Bill Laimbeer, (Rick) Mahorn.
•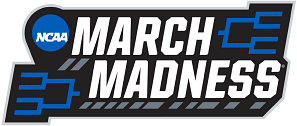 "Scottie Pippen, the same way, when I sent him into the stands, it wasn't intentional, it was more of a trying to keep the rivalry thing. It was a mistake on my part."
This isn't something that is necessarily surprising coming from Dennis Rodman. The NBA was much more physical in those days, and that was clearly the case when trying to stop somebody like Jordan.
Dennis Rodman and Michael Jordan's relationship
While it certainly seems that Michael Jordan and Scottie Pippen didn't end on good terms, it's tough to say the same thing about Jordan and Dennis Rodman. Rodman continues to say great things about Jordan, including that he is the greatest player in NBA history.
It's certainly a debate to have about who was the better teammate, but from the looks of things from Jordan's perspective, it would be tough to argue that it would be anybody other than Dennis Rodman. He continues to have his back even all these years later, and that's exactly what a great teammate does.
"You guys gonna find out some really cool history about this one man that changed the game of basketball literally for all of us and for all you kids today, because you buying this guy's stuff and all this stuff is like gold," Rodman said. "I think he's the greatest.
"I mean, just because of what he brought to the whole community of basketball around the world. Every practice, man – I mean every practice – him and Scottie go at it. They made each other better, man, literally. Mike will practice, man, just playing hard, like, during a game, and he wanted perfection.
That work ethic that he just going to gym, and he worked, man."
They aren't always seen hanging out together, but during "The Last Dance" documentary, it was shown that Dennis Rodman and Michael Jordan still seem to have a good relationship. They look like they also got along quite well when they were teammates, and it makes sense considering the type of competitors that both of them are.
Jordan will go down as one of the greatest players in NBA history, while Rodman also deserves praise for what the seven-time rebounding champ and two-time Defensive Player of the Year did with the Detroit Pistons and Chicago Bulls.
Edited by Joseph Schiefelbein