John Wall recently took an unprovoked shot at Justin Patton, the 16th overall pick of the 2017 NBA Draft. While appearing on the Tidal League podcast, Wall discussed the stretch during the 2020-2021 season in which the Houston Rockets lost twenty straight games, stating:
"I mean we lost twenty in a row. We was trying to lose on purpose. Tanking, yeah. Like, we started starting ni**as name Justin Patton."
Patton caught wind of the footage and responded on Twitter, stating:
•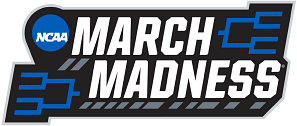 "I thought we were cool @JohnWall"
Patton started in six of his thirteen appearances for the Rockets as he averaged 5.7 points, 3.8 rebounds, 1.1 assists, 0.9 steals, and 1.1 blocks in 19.0 minutes per game while shooting 41.4% from the field. Houston was just 1-12 in the games he played, with the only victory coming in a game in which he entered in garbage time.
Wall averaged 20.6 points, 3.2 rebounds, 6.9 assists, 1.1 steals, and 0.8 blocks in 40 games played. The Rockets finished with an NBA-worst 17-55 record and wound up selecting Jalen Green with the second overall pick of the 2021 NBA Draft.
Wall was paid to stay home the following year as the Rockets focused on rebuilding. He was eventually released and is currently on the LA Clippers. Patton has not played in the NBA since his stint with the Rockets. He spent the following season playing in Israel and is currently playing in France.
Check out John Wall's comments and Justin Patton's response below:
Inside Justin Patton's brief NBA career
Justin Patton was selected 16th overall in the 2017 NBA Draft, however, he has made just 22 NBA appearances across four seasons with four teams. While Patton was selected by the Chicago Bulls, he was traded to the Minnesota Timberwolves in a draft-day blockbuster deal in which Minnesota acquired Jimmy Butler.
Patton averaged just 3.9 points, 2.7 rebounds, 0.9 assists, 0.7 steals, and 0.6 blocks while playing just 13.5 minutes per game in his career. While it is unclear if he will be able to work his way back to an NBA roster, it is shocking to see a player selected in the middle of the first-round of the NBA Draft and flame out before receiving a real opportunity to prove their worth.
Patton, who is currently playing in the French league, has improved his performance since taking his game overseas. While some of that can be attributed to receiving more playing time, it can also be due to the lower level of competition.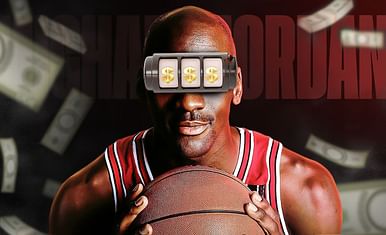 How did Michael Jordan's gambling "habit" taint his image?
Edited by Caleb Gebrewold