Mariah Riddlesprigger is known for being the girlfriend of Milwaukee Bucks superstar Giannis Antetokounmpo. While Riddlesprigger is not a public figure in the same way Giannis is, she has gained some attention due to their relationship.
Mariah Riddlesprigger and her family
Mariah Riddlesprigger was born on Sept. 17, 1992, in Fresno, California, USA.
•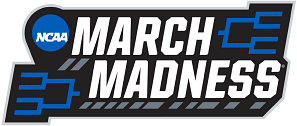 She is the daughter of Pat and Cathy, and she has two siblings, Makayla and Maya. Similar to her NBA superstar partner, Mariah's parents have connections within the realm of sports.
Mariah's father, Pat Riddlesprigger: Quick facts
Mariah's father, Pat Riddlesprigger, played basketball for Fresno State, averaging 7.1 points, 4.6 rebounds and 2.2 assists per game in 119 games, per Sports Reference.
Like Giannis, Pat was an efficient scorer but not from 3-point range or the foul line. The 6-foot-6 forward had shooting splits of 51.7% from the field, 11.1% from 3-point range and 67.1% from the free-throw line.
He played college basketball from 1988 to 1992. He earned a bachelor's degree in business administration and a master's degree in educational technology from Fresno State.
Over more than two decades, Pat has made significant contributions to the field of education, serving as a teacher, department chair and coach. He currently holds the position of athletic manager within the Fresno Unified School District.
Mariah's mother, Cathy Riddlesprigger: Quick facts
Cathy Riddlesprigger, meanwhile, holds a position in sales at Allstar Fire Equipment, Inc., a company that specializes in global firefighting equipment.
Mariah Riddlesprigger and Giannis Antetokounmpo are expecting their third child
Giannis and Mariah are parents to two boys, Liam, who is 3 years old, and Maverick Shai, who is 2. In May, they shared the news of their upcoming third child.
The Antetokounmpo family is renowned for being loving, and on the Greek Freak's birthday in December, Mariah shared a heartfelt Instagram message:
"Giannis, I seriously adore everything about you. My life would be dull without your light. The father you are to our boys is breathtaking. Happy Birthday My Love I promise this year is going to be magical."
Mariah grew up in Fresno and attended Bullard High School.
After high school, Mariah attended Rice University in Houston, Texas, studying sports management and sociology and playing volleyball.
She has worked in various roles related to sports and management. Her background in sports management played a role in her connection with the "Greek Freak."
She crossed paths with Giannis In 2014, in his second year in the NBA. Mariah was then interning with the Philadelphia 76ers.
Their relationship began during this period, well before Giannis achieved stardom. Mariah has remained by Giannis's side since the early days of his professional career and continues to be his partner.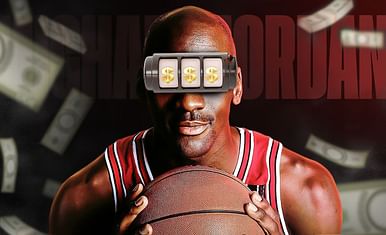 How did Michael Jordan's gambling "habit" taint his image?
Edited by Joseph Schiefelbein