Blake Griffin used to be one of the most entertaining players in the NBA. His flashy dunks earned him a lot of popularity and he genuinely seemed like a great and fun person to be around.
Unfortunately, his incident from 2016 slightly tarnished his reputation. The LA Clippers forward punched a team employee and was suspended by the team. Griffin was sorry for what he did, but his behavior was completely unacceptable.
This article will take a look at Blake Griffin's incident from 2016 and reveal why he punched a team employee.
•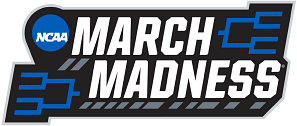 ---
Blake Griffin punched a team employee in 2016
A decade ago, the Lob City Clippers were a must-watch. With Blake Griffin and DeAndre Jordan playing in the frontcourt and Chris Paul running the offense, the Clippers were a well-oiled machine that was incredibly fun to watch.
Unfortunately, Griffin's injuries caused a lot of trouble for the team. In the 2015-16 season, the 6-foot-9 forward appeared in only 35 games, which was a huge disappointment as he was a big part of the Clippers.
On January 24, 2016, the team traveled to Toronto, Canada, to play against the Raptors. Blake Griffin was sidelined due to an injury and the Clippers ended up losing the game by 18 points. Unfortunately, the superstar lost his cool after the game and punched a team employee.
After the loss to the Raptors, Blake Griffin and Matias Testi, the team's assistant equipment manager, went out to a restaurant. According to reports, Griffin and Testi kept teasing each other, but this later turned into something more.
Blake Griffin punched Testi inside a restaurant and even followed him outside for another punch. The most unusual thing in this story is that the two were close friends.
Due to the incident, the LA Clippers high-flyer broke his hand, which added more trouble to his injury-plagued season. The team ended up suspending Griffin for four games without pay. In total, the forward lost around $860,000 from paychecks.
---
Griffin's apology
The superstar apologized for his behavior as he knew that he was wrong. He also said that he wished he could take it back.
"A situation among friends escalated and I regret the way I handled myself towards someone I care about," Griffin said in a statement.
"I want to apologize to the Clippers organization, my teammates and the fans for creating a distraction," the LA Clippers superstar added.
In 35 appearances in the 2015-16 campaign, Griffin averaged 21.4 points, 8.4 rebounds, and 4.9 assists per game. Unfortunately, the Clippers couldn't go far without him and were knocked out in the first round by the Portland Trail Blazers.
Griffin, who dealt with injury problems, appeared in four playoff games against the Trail Blazers, averaging only 15 points per game.
Edited by Hans Themistode