Evolution of IPL auction strategy and future tactics
2.84K //
26 Dec 2012, 18:03 IST
Puzzling Questions
After the IPL-4 and IPL-5 auction, there were a lot of questions that were asked by the public about the tactics followed by the owners. Ravindra Jadeja and Rohit Sharma for 2 million USD? Yusuf Pathan and Robin Uthappa for 2.1 million USD? Irfan Pathan was out of action for almost a year due to injury and he went for 1.8 million USD? Gayle unsold? Bravo for 300 USD? Ganguly and Laxman unsold? Do the owners know anything about cricket?
Logical Answer
From an ordinary cricket follower's point of view, these are all valid questions. But what I want to say here is that there is a logical answer for each and every move. Owners are all investing huge sums of money and they don't do it without enough thought process.
So in this article, I would like to analyse how the strategy of the auction has evolved in the period of five years and the change in the thinking process of the owners.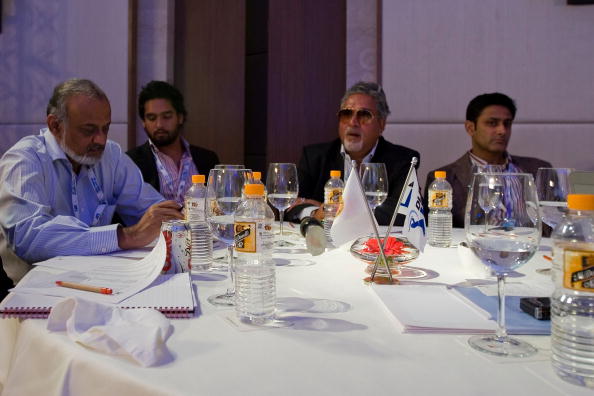 Evolution 1:- Real worth of Indian Players
It is very important to understand the auction dynamics before valuing any player. By applying simple cricket sense one can easily say Jacques Kallis, Jayawardene, Brendon McCullum  are much better than Irfan Pathan, Rohit Sharma and Robin Uthappa respectively, and we can go on comparing many such combinations. I agree, but, auction dynamics are different.
Every team has to play 7 Indian players and only 4 foreigners in their playing 11 – which means out of around 100 quality foreign players, teams are fighting for 4 quality players plus 5-6 average foreigners. On the other hand, out of 25-odd Indian players available, teams are fighting for 7 quality players. In this scenario, the Indian players are more in demand than the foreigners. Simple, supply-demand concept can explain why Indians are valued more in the auction than foreigners.
The owners have understood this and we can see a clear shift in strategy on their part from the first three IPL auctions.
The following table gives the percentage of money spent by owners on Indian and foreign players. I have kept first 3 auctions as one group and 4th and 5th auction as another group.
Percentage of money spent on Indian and foreign players

Auction 1-3

Auction 4&5

Indian players

Foreign Players

Indian players

Foreign Players

37.7%

62.2%

54.2%

45.7%
So did all the teams follow this strategy of valuing Indian players more than foreigners? No, they did not. Let's look at individual teams' strategy and how they fared in the IPL-4 and 5.
If we observe the table, it is very clear that the teams which have invested heavily on Indian players have done much better than the other teams. Only Delhi in IPL-4 and Pune are the exceptions. The fact that Delhi finished at the top of IPL-5 shows that the problem was not with their Indian players, but was with wrong selection of foreign players in IPL-4 which they rectified in IPL-5. Pune had to deal with non-availability of big Indian names of Yuvraj and Nehra due to injuries, but as a whole, it is very clear that teams which invested heavily on Indian players succeeded in IPL-4 and 5.
Evolution 2:- Availability of foreign players
In the first 3 auctions, owners were completely going behind the big names in international cricket and they did not check the availability of foreign players during the IPL. Flintoff, Pietersen going for 1.55 million USD in IPL-2 auction and playing 4 matches did not make sense at all. Owners became extra careful during IPL-4 and 5 auctions and we could see the change, and in fact, this explains why big guns like Gayle went unsold.
The following table tells us how the strategy of teams changed towards unavailable foreign players.
Percentage of money spent on unavailable players of the total money spent

Auction 1-3

Auction 4&5

30%

14%
Future tactic 1:- Building team around the captain
When we look at two big IPL auctions i.e. IPL-1 and IPL-4 and look at the player who has gone for maximum amount, it is Dhoni (1.5 million USD) followed by Gambhir (2.5 million USD). The question is, did CSK and KKR spend that much on them because they wanted them as a player alone? Certainly not. They wanted them as captain. They wanted them at any cost and they wanted to build the team around them. What was the result? They share 3 of the 5 IPL titles won till now. This has to be the future strategy of teams looking to win the title rather than finishing in the top 4. The traditional strategy of picking a squad and choosing a captain can ensure a top 4 finish, but to win the title, the captain plays an important part. That is the reason why teams like Delhi and Mumbai have not won titles till date though they have consistently finished in the top 4. Sachin, Sehwag and Yuvraj are not the ones who come across as great captains and they have all made big mistakes as captains in their respective teams. Delhi missed the plot when they retained Sehwag ahead of Gambhir during IPL-4 just because he was a better player. They did not look at the captaincy aspect and they paid a heavy price. Shane Warne and Gilchrist are other examples of teams looking at them as captains more than a player, and they have delivered.
So it is important for teams to choose a captain first and build a team around them if they have to win titles in the future.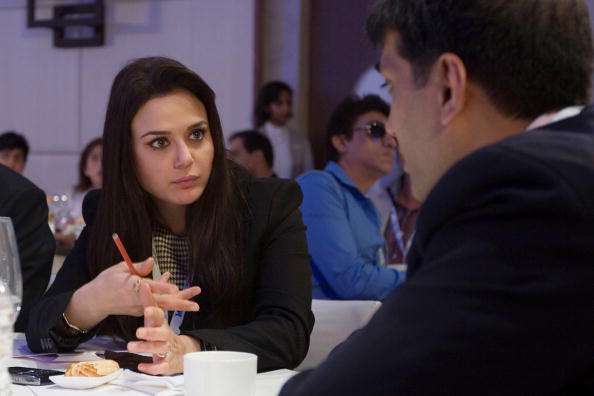 Future Tactic 2:- Tapping Indian potential at a very young age
It is very important to find highly-talented young Indian players and groom them. The best way to explain this case is what Mumbai did to Rahane. When they sent him to Rajasthan Royals, his value was in lakhs and with his performance in the last year and looking at the market trend, Mumbai has to pay a minimum of 2.5 million USD to get him back, provided Rajasthan is ready to sell him. Mumbai needs him badly to solve their opener issue and as a replacement for Tendulkar in the future as well. What a big mistake it turned out to be! Now Rahane's value has skyrocketed and has reached millions in 2 years. This is what the teams have to be careful of in the near future; they must identify young talents and develop them in the squad for 2-3 years before making them play in the side. This helps the team save a lot of money and they can invest on other big international superstars during the auction.
In a squad of 25 or 30, 5 players can be allotted to young Indian players and a team has to be formed by franchises to identify talent throughout the year, so that proper talent is tapped. For this the talent identifying, the team should mainly consist of domestic coaches and people involved at the grass-root level of Indian cricket. This is the best way to create differentiation among other teams and move ahead in the future.