| | | | | | | |
| --- | --- | --- | --- | --- | --- | --- |
| Sr. No. | Wicket-keeper | Innings | Total Dismissals | Catches | Stumpings | Teams played for |
| 1 | MS Dhoni | 235 | 177 | 137 | 40 | CSK, RPS |
| 2 | Dinesh Karthik | 220 | 166 | 131 | 35 | DC*, GL, KXIP, KKR, MI, RCB |
| 3 | Wriddhiman Saha | 130 | 99 | 76 | 23 | CSK, KXIP, KKR, SRH, GT |
| 4 | Robin Uthappa | 114 | 90 | 58 | 32 | KKR, MI, PWI, RCB, CSK |
| 5 | Parthiv Patel | 122 | 81 | 65 | 16 | CSK, DC^, KTK, MI, RCB, SRH |
| 6 | Rishabh Pant | 88 | 79 | 61 | 18 | DC* |
| 7 | Quinton de Kock | 85 | 77 | 62 | 15 | DC*, MI, RCB, SRH, LSG |
| 8 | Naman Ojha | 111 | 75 | 65 | 10 | DC*, RR, SRH |
| 9 | Adam Gilchrist | 80 | 67 | 51 | 16 | DC^, KXIP |
| 10 | Sanju Samson | 87 | 67 | 53 | 14 | DC*, RR |
* - Delhi Capitals/Delhi Daredevils
^ - Deccan Chargers
A wicket-keeper is like a guard who keeps a close eye on the game, having the best possible view to themselves. These players need to be on their toes all the time as an opportunity can come towards them at any minute.
Having the finish of hands behind the stumps can literally turn the game on its head by converting chances into dismissals. Talking of the "finest", the IPL has had some of the most intelligent keepers at work and today, we're going to have a view of the most successful wicket-keepers with the highest number of scalps in their gloves in the Indian Premier League's history!
MS Dhoni - 170 Dismissals
It's no surprise to see this man at the top. Regardless, amongst the best keepers to have ever been behind the wickets, former Indian captain and current CSK skipper MS Dhoni sits at the first spot with 170 dismissals! In his IPL career, he has taken a total of 131 catches and 39 stumpings.
His fast hands and quick thinking are a benchmark for others and well, we've all been impressed by his skills with the no look hit the stumps and what not.
Dinesh Karthik - 159 Dismissals
The only other wicket-keeper with over 100 dismissals in the competition is just a step behind. Dinesh Karthik has 159 dismissals in 212 innings. He is the only player in IPL to take over 100 catches as a designated glove-man. His combined tally of 125 catches and 34 stumpings add up to his tally of second most dismissals. Karthik's expertise as a keeper has truly been vital to the teams he's played for over the years.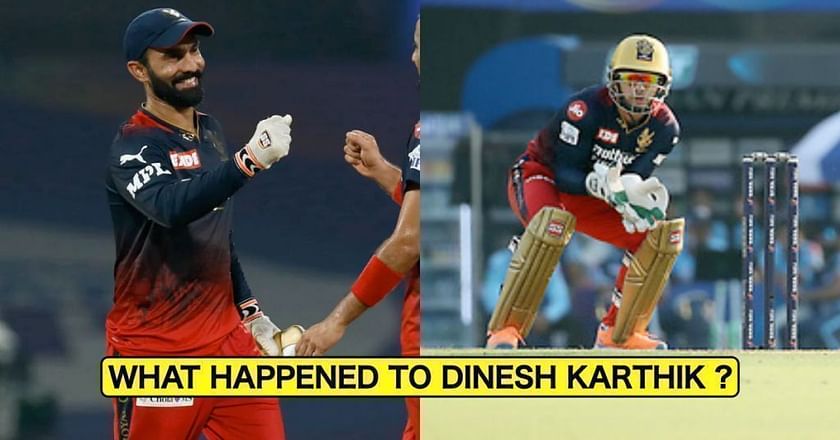 Wriddhiman Saha - 95 Dismissals
Saha has a dependable pair of hands guarding the three sticks behind the batsman. His agility as a keeper has been on display on multiple occasions and he has proved to be a good fit for any team as a keeper. His IPL journey includes 73 catches and 22 stumpings. He is just 5 dismissals away from achieving the golden number of 100 and he has a great chance of completing it in the upcoming season.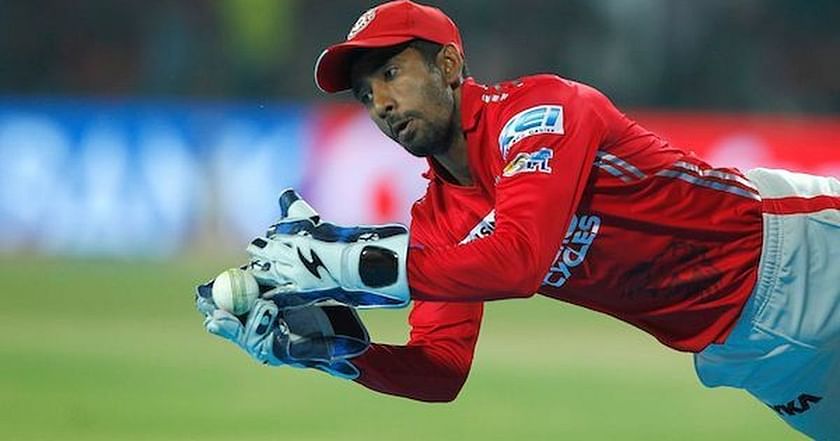 Most dismissals by fielder in IPL
There's a famous saying in the sport of cricket, "catches win you matches". While a player may have a bad outing with the bat or ball, his contribution as a fielder can be a real bonus to the cause of his side's victory.
We've seen some stupendous fielding efforts which have come just at the time when a player got out and things changed in a flash. Juggling the delivery out on the boundary line, taking diving stunners and even grabbing some of them which traveled at ferocious speeds, the IPL has been a spectator to all such catching spectacles over the years.
Here, we present the top 10 fielders with the highest number of catches in the 15 seasons of this competition:
Suresh Raina - 109 Catches
Popularly known as Mr. IPL, Suresh Raina is a big time match-winner when it comes to fielding. His enthusiasm and positive spirit reflects in the manner he fields. He hardly misses any catches and he is brilliant when it comes to aiming at the stumps. With 109 dismissals, he is at the top of the chart.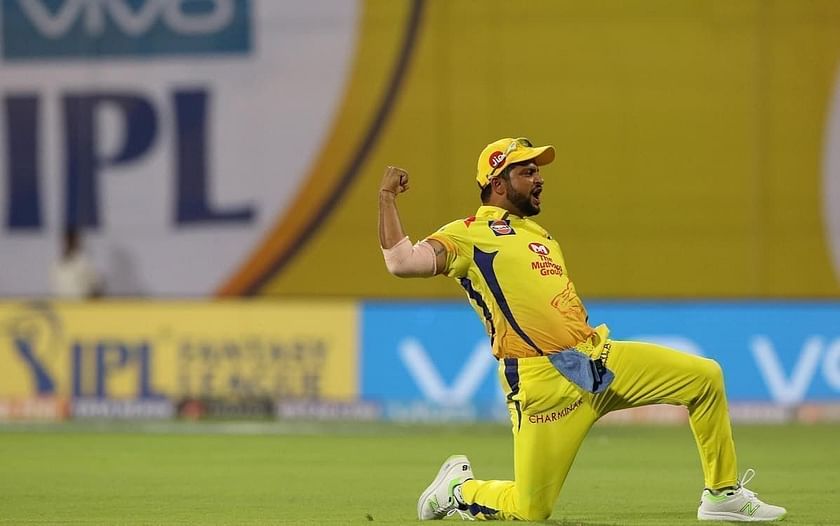 Keiron Pollard - 103 Catches
The big man from Mumbai Indians retired with 103 dismissals in his IPL career. Having remarkable agility, Pollard showcases it on the field to great effect. His eyes are always on the ball which make him a solid catcher. In the past, he has taken some stunners where he used his height to advantage and grabbed ones which seemed to have sailed over.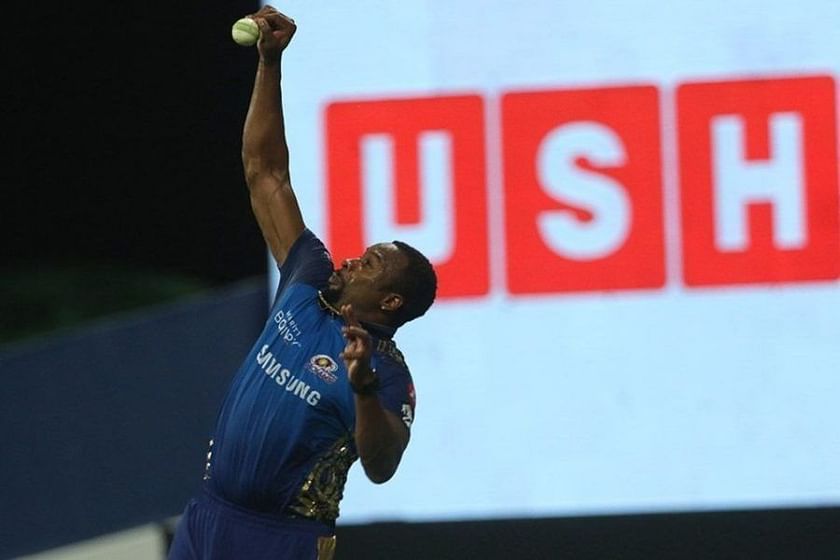 Rohit Sharma - 97 Catches
At number 3, we have the most successful captain in the IPL, Rohit Sharma. He is just 3 catches away from reaching the milestone of a 100 takes! Rohit's capability to field in any position makes him a powerful asset on the field. He is a sharp catcher of the cricket ball at the slips and well, he has amazed us with some real gem of a takes in the earlier seasons!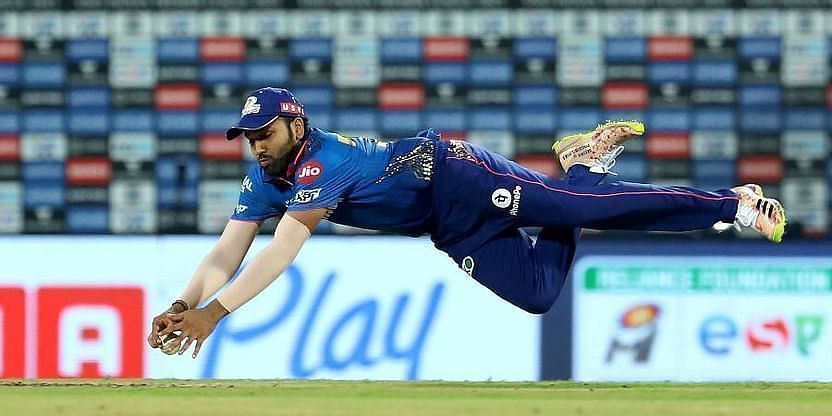 | | | | | | |
| --- | --- | --- | --- | --- | --- |
| Player | Span | Matches | Inns | Catches | Team |
| Suresh Raina | 2008-2021 | 205 | 204 | 109 | CSK, GL |
| Keiron Pollard | 2010-2022 | 189 | 189 | 103 | MI |
| Rohit Sharma | 2008-2022 | 227 | 227 | 97 | DC, MI |
| Virat Kohli | 2008-2022 | 223 | 221 | 93 | RCB |
| Shikhar Dhawan | 2008-2022 | 206 | 206 | 92 | DC, DD, MI, SRH, PBKS |
| AB de Villiers | 2008-2021 | 184 | 130 | 90 | DD, RCB |
| Ravindra Jadeja | 2008-2022 | 210 | 209 | 88 | CSK, GL, KTK, RR |
| DJ Bravo | 2008-2022 | 161 | 160 | 80 | CSK, GL, MI |
| Manish Pandey | 2008-2022 | 160 | 160 | 78 | KKR, MI, PWI, RCB, SRH, LSG |
| David Warner | 2009-2022 | 162 | 161 | 74 | DD, SRH |
FAQs
1. Who is the best fielder in IPL?
Ans: In the list of Top 10 fielders with most catches in IPL, AB de Villiers has the highest catches per innings ratio of 0.694 and thus can be considered as the best fielder in the IPL.
2. Who has the most no. of catches in IPL?
Ans: Suresh Raina has 109 catches in the IPL, which is 13 more than the next man in the list.
3. Which wicket-keeper holds the record for most dismissals in IPL?
Ans: MS Dhoni has an IPL record of 170 dismissals (131 catches + 39 stumpings)
4. Who was best the wicketkeeper in IPL 2019?
Ans: Rishabh Pant of Delhi Capitals recorded 24 dismissals in IPL 2019. He took 18 catches and affected stumpings) while no other wicket-keeper had even 20 dismissals.
5. Who has maximum stumping in all IPL?
Ans. CSK skipper Mahendra Singh Dhoni has the most number of stumpings in the IPL with 39 scalps in his career.