IPL 2023 might still be a good two to three months away, but the buzz and excitement is in the air thanks to the recent player auction in Kochi. Fans have already started formulating what they believe are their teams' best combinations and are waiting with bated breath for the new season.
There's no denying that the fate of a T20 contest is heavily decided by a few X-factor players. Such is the mercurial nature of the format that a team can dominate a good part of the contest, only for an X-factor from the opposition to flip the scales within no time and take the game away.
IPL 2023 will see a number of these X-factor players turn up for their sides. Quite a few of them were signed up at the IPL 2023 auction or prior to that in the trading window and could have a massive say in the fortunes of their respective teams.
Here, we look at one new signing from each team who could prove to be their X-factor in IPL 2023.
---
#1 Chennai Super Kings (CSK) - Ben Stokes
It was pretty clear that CSK needed a gun all-rounder at the IPL 2023 auction and they got one in the form of Ben Stokes despite shelling out a fortune for him.
Stokes, aside from being a potential heir to MS Dhoni, ticks off the need for a pace-hitter which CSK had prior to the auction. He has a tendency to make things happen with the ball and is as electric as any fielder, covering up for the rookie dropped catches that the Super Kings suffered last season.
It's not just the tag of an all-rounder that makes him an X-factor. Stokes having a fine campaign could very well set the Super Kings on their way in IPL 2023 and turn them into title contenders again.
---
#2 Delhi Capitals (DC) - Aman Hakim Khan
In what was a shrewd trade, the Delhi Capitals roped in Mumbai's Aman Hakim Khan from the Kolkata Knight Riders in exchange for Shardul Thakur. With the Capitals needing an Indian finishing option who can send down a few overs, Aman ticks the box to a decent extent.
It will be a gamble in what is a thankless role, given that Aman is still young and has played just one IPL game till date. However, the concept of the impact player in IPL 2023 should see him being used in that role on a horses-for-courses basis.
Aman's ability to hit big sixes and generate movement with the new ball could see him fill a particular role. He could well prove to be DC's X-factor in the new season.
---
#3 Gujarat Titans (GT) - KS Bharat
While Wriddhiman Saha formed a fine opening partnership with Shubman Gill last season, the jury is still out on whether he has another season in him with the bat. This makes the signing of KS Bharat a smart one on the part of reigning champions Gujarat Titans.
Bharat can be used either as an opener or at No. 3, which he has done for the Royal Challengers Bangalore (RCB). Using him at 3 could also free up Kane Williamson to open the innings with Gill. Thereafter, if Bharat comes out aggressively and turns in impactful cameos, he will set things up perfectly for the engine room to then take over.
---
#4 Kolkata Knight Riders (KKR) - Rahmanullah Gurbaz
Out of their many moves in the trade window prior to the IPL 2023 auction, KKR were lauded for roping in Afghan dasher Rahmanullah Gurbaz. The 21-year-old wicket-keeper batter has the ability to tear bowling units to shreds and singlehandedly win games.
Gurbaz boasts a strike rate of 152.16 in the powerplay in all T20s, with the corresponding number against pace reading 149.41. KKR played a game of musical chairs with their opening combination last year, but if Gurbaz tees off up front, he could well be their biggest X-factor with the bat.
---
#5 Lucknow Super Giants (LSG) - Prerak Mankad
The Lucknow Super Giants splurged a massive chunk of money on Nicholas Pooran, yet his job could be eased in IPL 2023 if they include Prerak Mankad in their first XI. The Saurashtra all-rounder can don the role of a finisher, having done so for his state side over time.
Krunal Pandya's batting fortunes have shown diminishing returns in the last few seasons, while time will tell if Ayush Badoni can replicate his heroics from 2022. To that end, Mankad could prove to be Lucknow's X-factor in a role that is difficult to nail.
Having an Indian finisher is worth its weight in gold and his performances could coincide with LSG's fortunes in IPL 2023.
---
#6 Mumbai Indians (MI) - Cameron Green
The Mumbai Indians made headlines for their marquee signing of Australian all-rounder Cameron Green. He is clearly a long-term investment, but their immediate fortunes in IPL 2023 could also boil down to how Green turns up.
A fractured finger has ruled him out of the Sydney Test against South Africa, and it is unclear as to how much he can bowl with his workload being a factor. That could automatically affect the balance of the playing XI since the MI setup seems centered around Green delivering four overs on a regular basis.
If that isn't going to be the case, however, they might have to leave both Tristan Stubbs and Dewald Brevis out for an extra bowler. Green's skills aside, his fitness and what he brings in the immediate run could make him MI's defining player in IPL 2023.
---
#7 Punjab Kings (PBKS) - Sam Curran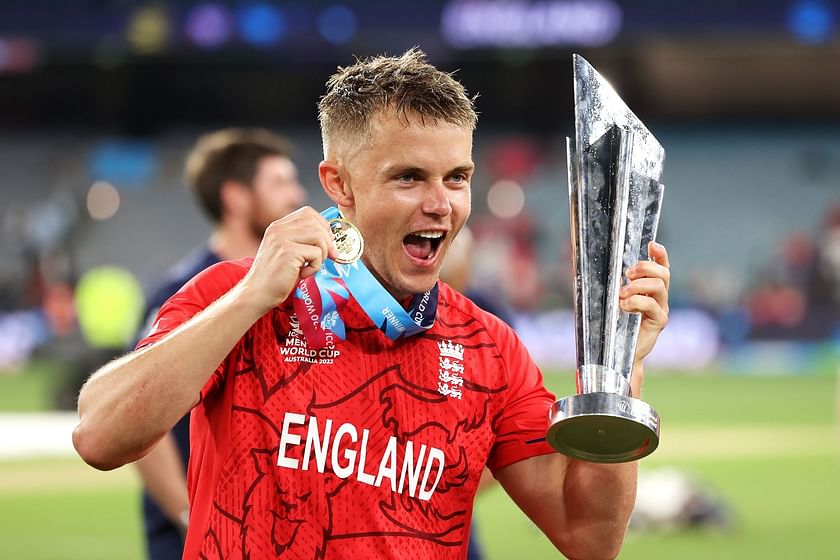 Pretty straightforward in many ways, given that the Punjab Kings went all out to procure Sam Curran in an all-time record bid. An incomplete auction for PBKS, though, means that Curran might have to move up the order as a floater to counter select matchups on a particular match day.
Moreover, with Punjab's Indian batting core wearing a questionable look, a good showing by Curran in the death overs could allow them to free up an overseas spot and play a batter in place of Kagiso Rabada. Quite clearly, Curran is the X-factor for the Kings in so many ways ahead of IPL 2023.
---
#8 Rajasthan Royals (RR) - Jason Holder
Once again a straightforward choice, the Rajasthan Royals' playing XI looks complete thanks to their smart acquisition of Jason Holder. They don't have an immediate backup for him, however, and he must turn in one consistent display after another come IPL 2023.
Holder's new-ball prowess could allow the Royals to look beyond Trent Boult, either for a death bowler in Obed McCoy or an additional spinner in Adam Zampa. If the former West Indian skipper executes his role to perfection, he could just increase the degree of flexibility within their ranks.
---
#9 Royal Challengers Bangalore (RCB) - Avinash Singh
With a bowling action wearing an uncanny resemblance to statemate Umran Malik, Avinash Singh has kindled a lot of excitement after the Royal Challengers Bangalore bagged him for his base price.
Mohammed Siraj and Harshal Patel should partner Josh Hazlewood in RCB's starting XI. However, in a long tournament stretching two months, a team must be able to turn to an X-factor on the bench.
Among the Challengers' newest signings, Avinash could well be that option given the unknown element about him that could surprise batters. It would be fun to see him unleash some thunderbolts in IPL 2023, wouldn't it?
---
#10 Sunrisers Hyderabad (SRH) - Heinrich Klaasen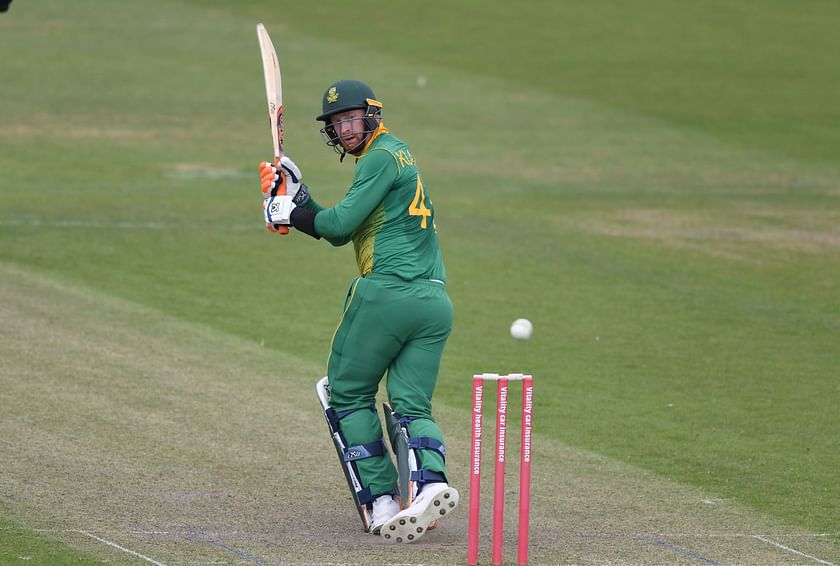 Sunrisers Hyderabad went all out in pursuit of South African wicket-keeper Heinrich Klaasen at the IPL 2023 Auction. A bona fide match-winner, he should fit hand-in-glove into their middle order as a spin-hitter-plus-finisher.
Speaking of gloves, though, he seems to be their frontline wicket-keeper as far as their roster goes. It remains to be seen if Glenn Phillips will assume the role, but if he doesn't, Klaasen might be an automatic starter in the SRH XI.
A good start and a steady set of returns should hold the 2016 champions in good stead without having to clutch at straws. Klaasen could turn out to be their X-factor, simply because the last thing SRH would want is to look nervously over their shoulders for a wicket-keeper.
---
Which of these X-factors will have a massive IPL 2023 campaign according to you? Have your say below in the comments section!
---
Also read: Picking the combined PBKS and RR 11 ahead of IPL 2023
Poll : Can MI and CSK put their disappointing 2022 season behind and go better in IPL 2023?
70 votes