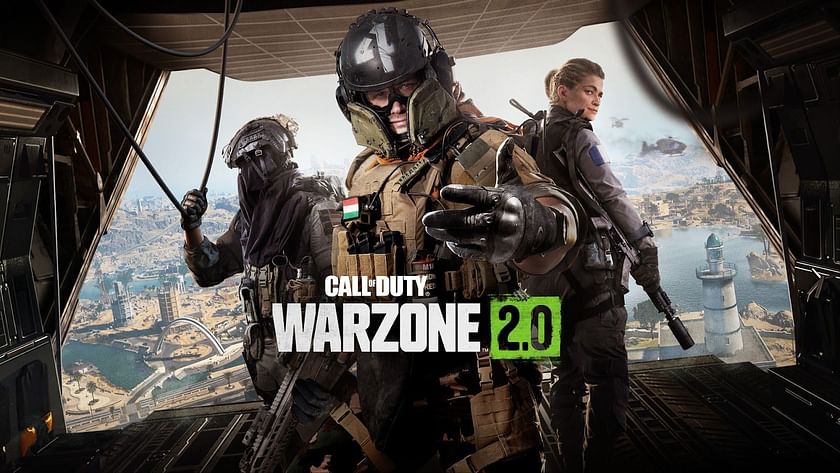 Modern Warfare 2 is now available, and Call of Duty: Warzone 2 will follow suit soon. It indicates that the reinvented battle royale will be available very soon, with significant improvements over the existing version and a clean slate in terms of progression and metrics.
Warzone is one of the most profitable and prominent free-to-play games of all time, having attracted over 100 million gamers since its inception. Given its success, it may seem strange for Warzone to earn a sequel, but the present incarnation still has lots of space for development, making a brand-new take much more necessary.
Call of Duty: Warzone 2.0 release date
Call of Duty: Warzone 2.0 will be released as a free-to-play title on November 16, 2022. It's unclear whether or not there will be an early release version at this time, although it doesn't appear there will be one. This was verified during COD: Next, an event that, given the amount of interest it created, may become an annual event for Activision. That release date is a welcome relief after rumors of a 2023 release.
Call of Duty: Warzone 2.0 trailer


Call of Duty: Warzone 2.0 gameplay and map
Warzone 2.0 receives a graphic boost, especially on newer systems, which now gain a 120Hz option for enhanced smoothness and response times. One substantial shift to the game's equilibrium is that players will no longer be able to purchase loadout drops to obtain whole custom set-ups, but will instead be able to purchase individual firearms from the armory at a greater cost via buy stations. Swimming has been included in the game and is prominent in the environment, as are boats, and other vehicles are being upgraded.
Furthermore, the Gulag has changed; previously, players had to participate in 1v1 battles to obtain the ability to redeploy. Matches are now 2v2, with you paired with a random player with the objective of surviving to re-enter the match. The new Gulag will also have AI bots that traverse the terrain, which is slightly larger than previous levels.
Another significant alteration is that Activision has adjusted the way the final round unfolds. Matches can now feature many circles that split off on their own, providing unique individual encounters at the end of a match. The circles will then all join together at the end for a phenomenal blowout.
The Warzone 2 map has been completely redesigned, with Verdansk, Caldera, Rebirth Island, and Fortune's Keep being replaced by Al Mazrah. It is a strikingly new and wide playspace created expressly to make use of Warzone 2's new features and systems.
Al Mazrah is a large desert map with a wide range of geographies, including industrial zones, various sized towns (including one that is half-submerged), and a huge city.
Call of Duty: Warzone 2.0 platforms
Call of Duty: Warzone 2.0 will be available for the PlayStation 4, Xbox One, PS5, Xbox Series X|S, and PC, according to Activision.
Call of Duty: Warzone 2.0 system requirements
| | | |
| --- | --- | --- |
| | Minimum | Recommended |
| System | A 64-bit processor and Operating System | A 64-bit processor and Operating System |
| OS | Windows 10 – 64 bit | Windows 10 – 64 bit |
| Processor | Intel Core i5-3570 or AMD Ryzen 5 1600 | Intel Core i7-4770K or AMD Ryzen 7 1800X |
| Memory | 8GB RAM | 16 GB RAM |
| Graphics | NVIDIA GeForce GTX 960 or AMD Radeon RX 470 | NVIDIA GeForce GTX 1060 or AMD Radeon RX 580 |
| DirectX | Version 12 | Version 12 |
| Storage | 25 GB available space | 25 GB available space |
| Sound Card | DirectX 12 compatible | DirectX 12 compatible |
FAQs
Q. Will Call of Duty: Warzone 2.0 be free-to-play?
A. Yes, Call of Duty Warzone 2 is free to play and that was confirmed by Activision in an official post by the Call of Duty developers.
Q. How many GB will Call of Duty: Warzone 2 be?
A. There have been no formal announcements revealing the precise download or installation size of Warzone 2.0. However, given that Warzone required more than 100 GB of space for a complete installation, Warzone 2.0 may require the same.