Dennis "Cloakzy" Lepore is a popular American battle royale competitor who grew in popularity after playing Fortnite and has quickly risen in ranks within the game. He is often seen playing with fellow streamer and popular Fortnite figure Tfue. Cloakzy used to be signed with FaZe Clan but departed from the organization after unhappiness with the contract he had with them.
Claokzy has recently moved on from Fortnite to Call of Duty: Warzone, and is amongst some of the top streamers of the game on Twitch. He is currently ranked #5 on the platform for the Call of Duty: Warzone category and averages around 10k viewers and is still experiencing major growth on his channel as time goes by.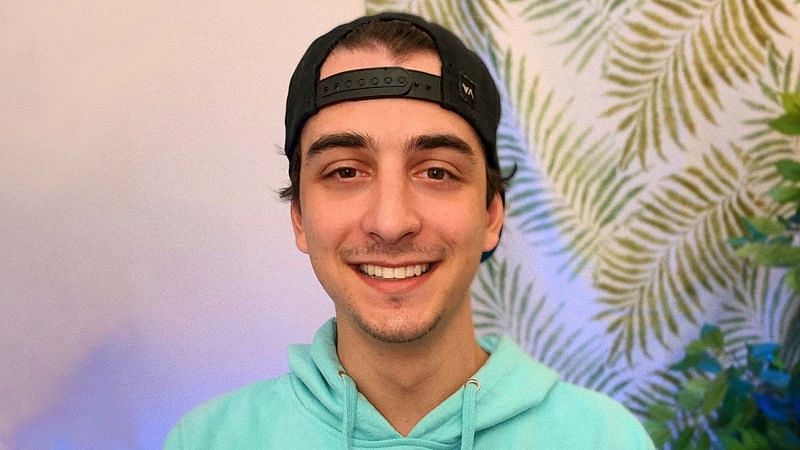 | | |
| --- | --- |
| Real Name | Dennis Lepore |
| DOB | December 26, 1994 |
| Height | 5 feet 10 inches |
| Weight | Unknown |
| Address | Florida, United States |
| Marital Status/Partner | Dating Alexia Raye |
| Source of Wealth | Online content creation, sponsorships, merchandise |
| Net Worth | $3 million |
How much is Cloakzy's total net worth?
Cloakzy's estimated net worth is attributed to be around $1 million. He was a member of the FaZe Clan and participated in a massive number of esports tournaments for Fortnite and Call of Duty: Warzone. He is extremely popular in the Fortnite community and has been regarded as a top player in the game; praised by Ninja, another popular streamer of the game. He earns a significant amount of money from various streams and recently bought his own house.


On what platform does Cloakzy stream?
Cloakzy exclusively streams to his Twitch account but drops clips, highlights, and special videos onto his YouTube channel. He tweets on his Twitter account whenever he's gone live on Twitch and is fairly active on Instagram as well.


How much does Cloakzy earn?
Cloakzy has a variety of streams that he earns from; his YouTube channel, his Twitch channel, his merchandise sales, donations, as well as the money he wins from tournaments. Along with the $400k + that he's won from tournaments, he also makes around $20k to $30k from his live streaming and uploading videos.
Cloakzy supposedly earns around $240k to $344k from uploading videos and live streaming. He earns an additional amount from donations, higher-tiered Twitch subscribers, merchandise sales, as well as tournaments. He has won over $400k just from playing in various esports competitions.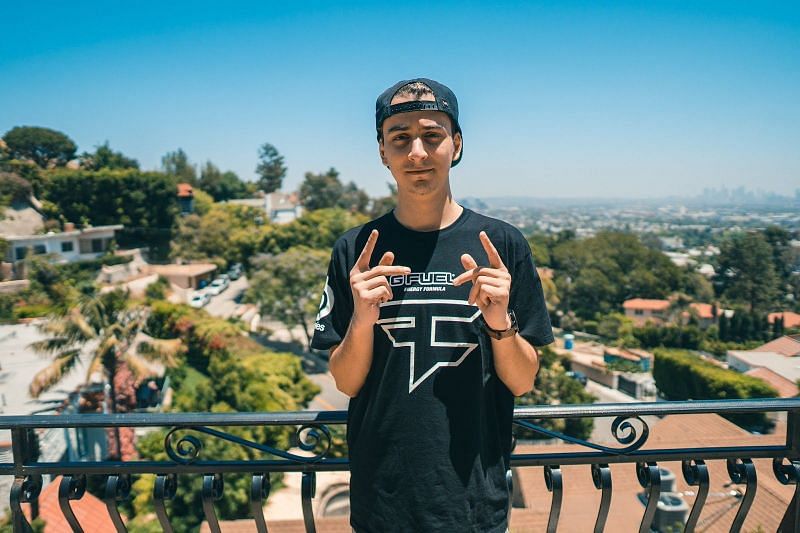 Cloakyz's esports career
Cloakzy used to play H1Z1 and PUBG professionally; for the latter, he was a part of a professional competitive team named "KnightGG." After his popularity grew, due to his exemplary performance on Fortnite, he joined FaZe Clan's Fortnite division and became the captain of their team. He left a year later, due to an internal dispute and unhappiness with his contract.
Cloakzy is seen most often partnering with fellow Fortnite player Turner "Tfue" Tenny," for various tournaments. They were both in the FaZe Clan and in fact, Cloakzy had announced his departure soon after Tfue announced his own. Supposedly, they had the same problems with their respective contracts.
Most recently, Cloakzy participated in the Twitch Rivals tournament for Call of Duty: Warzone, and won $4k after coming in 2nd place.


Cloakzy's Twitch career
Cloakzy started his Twitch career in 2015, on the 3rd of February. He averaged less than 200
viewers per stream until he began streaming Fortnite. After that, he went from having around 150 viewers per stream to 8 to 10k viewers on average by the end of 2018.
Cloakzy currently has around 11k viewers per stream, and has over 2.6 million followers on the platform. He is the 5th most-watched Call of Duty: Warzone channel, in both English and worldwide. He is also the 68th most-watched English channel on the entire platform.


Cloakzy's YouTube career
Cloakzy started his YouTube channel in 2015 on the 24th of April. He mainly posts highlights and clip compilations of his Twitch streams and uses it as an archive. Across 519 uploads, he has a little under 100 million views in total and currently sits at 1.26 million subscribers on the platform with him amongst the top 5000 in the United States on the platform.


Earnings from other endeavors
Cloakzy is said to have made at least $456k in total from all of the prize money he has won
while participating in various esports competitions, for Call of Duty: Warzone, Fortnite, and Fall Guys. He has earned $500 from Fall Guys, around $18.3k from Call of Duty, and almost $438k from Fortnite competitions.
The highest amount he won from a single tournament was during Week 6 of the Fortnite Fall Skirmish Series, where he placed 1st along with his teammate Tfue. They split $510k between themselves with each taking home $255k.
Besides his esports earnings, Cloakzy also has a merchandise store where he sells clothing and accessories of his official branding.
Earnings as a Youtuber
Cloakzy's earnings from YouTube aren't as much compared to his Twitch channel as he makes around $3k to $5k a month, and $36k to $60k on a yearly basis.


Earnings as a Twitch Streamer
Twitch is where Cloakzy makes most of his money, excluding his sponsorship deals and tournament prize money. It is estimated he makes around $17.5k to $23.7k a month and $210k to $284.4k from his subscribers, assuming they all pay for the lowest tier. He also earns an additional amount of money from donations given to him by his viewers during streams.


Other Sponsorship Deals
It is unknown how much money Cloakzy has made off of sponsorship deals as he is actively sponsored by IBUYPOWER and Razer right now. In the past, he has been sponsored by Postmates, Netflix (for Bird Box), Rainbow 6, EA, Apex, and Hi-Rez for Rogue Company.


Expenditure
Not much about Cloakzy's personal spendings are known; however, earlier this year, he
tweeted out that he had purchased his first house in Florida and would be moving into it soon.


In the News
In 2018, on the 24th of January, Cloakzy broke the World Record for executing the most eliminations in a single Fortnite game, with 34 kills in total.
On the 4th of March, 2018, Cloakzy tweeted out that he had officially signed with the FaZe Clan. He joined their Fortnite team and was made the leader.
In October later that year, he partnered with Tfue in the Fortnite Fall Skirmish Tournament and placed 1st in the entire competition; they each took home $255k.
On the 22nd of June, 2019, the official FaZe Clan Twitter stated that Cloakzy would be departing from the organization after the two beings came into a mutual agreement.


FAQs


Q. How old is Cloakzy?
Cloakzy is currently 25 years old - he was born on the 26th of December, 1995.


Q. Does Cloakzy have a girlfriend?
Cloakzy does have a girlfriend as he is currently dating fellow streamer, Alexia Raye.


Q. How much does Cloakzy earn?
Cloakzy supposedly earns around $300k a year, from his YouTube and Twitch channels. The number would be much higher due to sponsorship deals as well as the money he earns from donations.


Q. Where does Cloakzy stream?
Cloakzy streams to this Twitch account only and uses his YouTube account to post clips and highlights taken from his live stream.