Thomas Muller is a German professional footballer who plays as an attacking midfielder for Bayern Munich. Almost close to achieving the status of a club legend at Bayern, Muller is one of the few players to have developed into a world-class talent at the same club where he started playing football.
And there was no lack of interest from other clubs, who have been looking at Muller since his stellar performance in the 2010 FIFA World Cup in South Africa. He ended up as the joint top-scorer alongside the likes of Diego Forlan, Wesley Sneijder and David Villa. His exploits saw him win the Best Young Player award at the tournament as Germany finished third.
Thomas Muller who was a product of Bayern Munich's youth academy, made his debut back in 2009-10 under Louis Van Gaal. The German had a breakthrough season in 2012-13 where he scored 23 goals for his club as Bayern won the treble that season.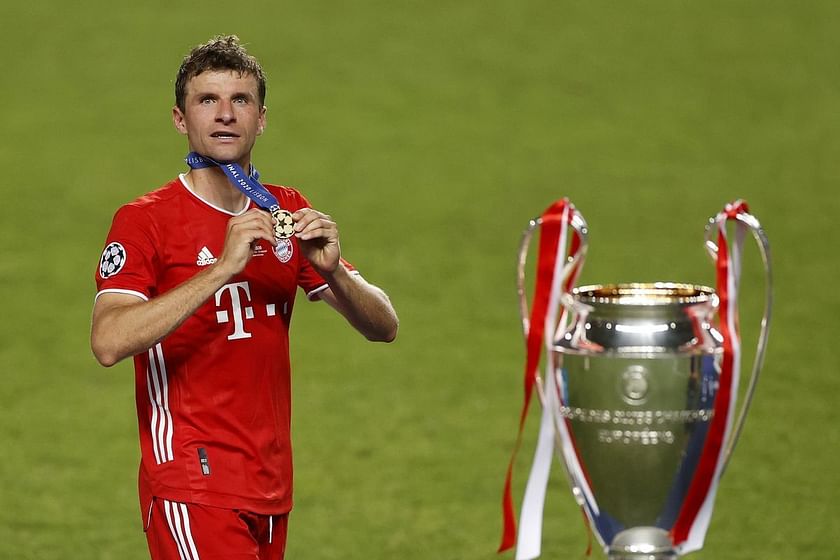 Muller has scored 226 goals and 240 assists from 616 appearances for Bayern Munich. His partnership with Robert Lewandowski has helped the club win many major trophies. In 2014, Muller experienced one his biggest achievements as he helped his nation win the FIFA World Cup in Brazil. The 32-year-old has been playing professional football for more than a decade now and the number of honors and trophies he has won is certainly staggering. The German has one 10 Bundesliga, 6 German Cups, 7 German Super Cups, 2 Champions League, 2 UEFA Super Cups and 2 FIFA Club World Cups.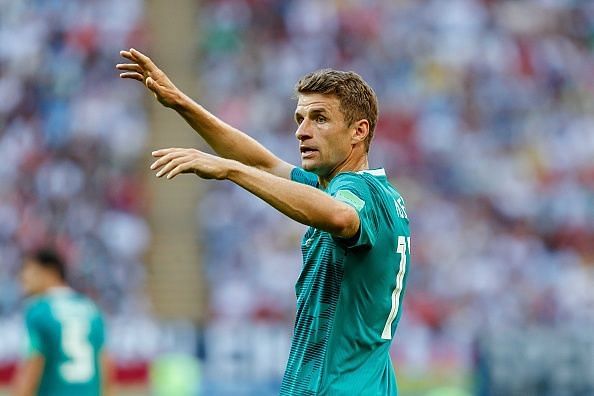 Thomas Muller Net Worth
Thomas Muller's net worth is estimated to be around $22 million in 2022 according to SportingFree. It is to be noted that Muller could have easily moved to other clubs in a big money move which would have increased his net worth significantly, but he chose to stay and play for his hometown club, showing incredible allegiance and repaying the faith of the club and the supporters.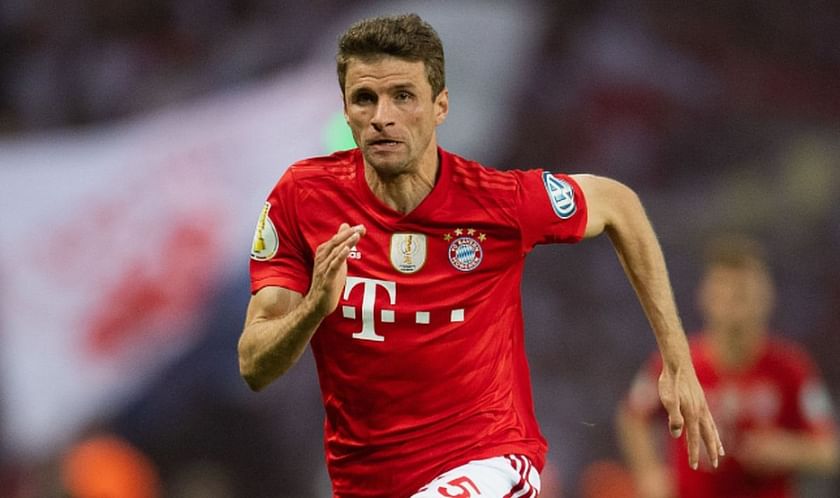 Thomas Muller earns around €250,000 per week as salary at Bayern Munich. His salary has increased over the years and his current salary certainly looks like the best salary that he will get in his European football career.
Earnings
One of the most sought after players in Germany, he has numerous endorsements to his name with Adidas football, Procter & Gamble and its subsidiary Gillette, energy company Rewe, automobile company Volkswagen, Italian food manufacturer Barilla and Weber-Stephen, a US manufacturer of charcoal and gas grills.
Investments
Muller is very fond of luxury sports cars and his collection includes brands like Nissan, Maserati, Ferrari, Audi and BMW.
| | |
| --- | --- |
| Age | Nationality |
| 32 | German |
| DOB | Source of Wealth |
| 13/09/1989 | Football, Endorsements |
| Salary | Endorsements |
| $13 Million | $30 Million |
| Residence | Sponsors |
| Weilheim in Oberbayern | Adidas, Gillette, Rewe, Volkswagen, Barilla, Weber-Stephen |
| Marital Status | Charity |
| Married (to Lisa Muller) | YoungWings |
Frequently Asked Questions
How much money does Thomas Muller make?
Thomas Muller reportedly earns close to £289,000 per week in his contract with Bundesliga giants Bayern Munich.
How much does Thomas Muller cost?
Thomas Muller has been a Bayern Munich player since his childhood and has not been part of any transfer. Currently the player is worth close to €18.00m according to Transfermarkt.
Where is Thomas Muller's house?
Thomas Muller has a lavish villa in Wettlkam, around 17 miles south of Munich.