Another day, another not-so-pleasant Brett Favre story in the headlines.
The Hall of Fame quarterback has been in and out of the news over the past couple of years, primarily owing to his alleged role in the Mississippi welfare fund scandal.
While he has mostly shied away from public appearances, Favre has made the odd virtual appearance on podcasts and talk shows. His most recent one, however, won him no favors.
•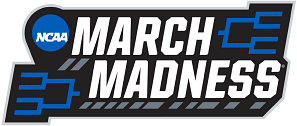 Favre hopped on Donald Trump Jr's podcast "TRIGGERED" this week to talk about why he's speaking up about politics.
"If you're watching the news, depending on who you're watching, which, 99.99% of the news is left. There's a huge agenda and they control the narrative. Best way to squash that is don't watch it. Don't listen."
The Packers icon's take ruffled a number of feathers. Jeff Pearlman, who wrote his biography titled 'Gunslinger,' had a strong take on his words.
"I wrote Brett Favre's biography, "Gunslinger." I can say with 100 percent certainty the man is an idiot. This is unambiguous."
'Gunslinger' Brett Favre's recent brush with politics
The legendary signal-caller has certainly not shied away from expressing his views of late.
Earlier this year, he endorsed controversial former anchor Tucker Carlson after he was fired from FOX. Favre wrote on Twitter:
"I'm with Tucker. Time to boycott FOX until they come to their senses and let the man speak."
Favre also filed a couple of defamation lawsuits against fellow Hall of Famer Shannon Sharpe and newly-christened ESPN employee and former Indianapolis Colts kicker Pat McAfee.
While the one against McAfee has since been dismissed by mutual consent, Favre has still not let go of the lawsuit against Sharpe.
Both lawsuits pertained to comments made on Favre's alleged role in the Mississippi welfare funds scandal.
The Hall of Fame quarterback was named in connection with the misappropriation of roughly $77 million in the case pertaining to welfare money. The funds were reportedly earmarked for the Temporary Assistance for Needy Families (TANF) program that grants funds to help families in need.
The NFL icon earlier cleared the air on Twitter, saying he didn't accept any money in the case.
It is also alleged that he sought Donald Trump's support in some capacity, though the case is still ongoing.