Nick Bosa has established himself as one of the top pass rushers in the NFL. After missing two games in 2020 due to an ACL tear, he rebounded with 40 solo tackles and 15.5 sacks the following year. He was then named the 2022 Defensive Player of the Year after recording 18.5 sacks and 41 tackles.
It would be unwise for the San Francisco 49ers to release him after he has used up his fifth-year option in 2023. So the 25-year-old Floridian is in for a big payday. But, as the 2023 NFL Draft approaches, it's as good a time as any to reflect on the scandal that nearly cost him a first-round selection four years ago.
While Nick Bosa did not directly campaign for Donald Trump during his 2016 presidential campaign, he voiced sentiments that the 45th United States President alluded to. Trump even congratulated Bosa on the last day of the 2019 draft via this tweet:
•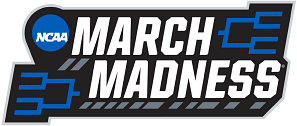 "Congratulations to Nick Bosa on being picked number two in the NFL Draft. You will be a great player for years to come, maybe one of the best. Big Talent! San Francisco will embrace you, but most importantly, always stay true to yourself. MAKE AMERICA GREAT AGAIN!"
Trump also praised Nick Bosa during a 2019 rally in Green Bay, Wisconsin.
"He's a MAGA fan! He loves Trump. He loves MAGA."
On a side note, Trump never mentioned Kyler Murray, the top overall pick in that year's draft. Murray, an African-American, went to the Arizona Cardinals.
Nick Bosa wasn't shy about expressing his conservative, right-leaning political views. He once followed an Instagram page that aired pro-Trump and white nationalist sentiments. But it was his tweet about former 49ers quarterback Colin Kaepernick that garnered the most attention.
Bosa called Kaepernick a "clown" after the play-caller started kneeling during the national anthem before games to protest against police brutality and racial injustice towards people of color.
The second-round pick in the 2011 NFL Draft attracted attention when he knelt during a 2016 preseason game against the then-San Diego Chargers.
Teammate Eric Reid joined him to create awareness about the spate of shootings of unarmed black men that summer. An investigation by National Public Radio revealed that men in uniform fatally shot at least 135 unarmed black men and women between 2015 and 2021.
Trump expressed criticism of the protests during a 2017 political rally in Alabama:
"Wouldn't you love to see one of these NFL owners, when somebody disrespects our flag, to say, 'Get that son of a b***h off the field right now. Out! He's fired. He's fired!'"
"You know, some owner is going to do that. He's going to say, 'That guy that disrespects our flag, he's fired.' And that owner, they don't know it [but] they'll be the most popular person in this country."
Still, criticizing the same person doesn't establish Bosa's support for Trump. However, Bosa's ex-girlfriend, Jenna Alex Berman, responded to a tweet by New York representative Alexandria Ocasio-Cortez, saying Trump "needs to be re-elected in 2020."
Berman confirmed the end of her relationship with Bosa in 2022 via a TikTok post.
Nick Bosa's social media controversies
Experts projected that Nick Bosa would be the first overall pick in the 2019 NFL Draft. Even though he only played three games in his last year at Ohio State, that projection significantly endorsed his credentials. In 2017, he was named a First Team All-American and concluded his collegiate career with 17.5 sacks.
But controversial tweets nearly jeopardized his draft stock, including criticism of Beyonce's music and the Marvel film "Black Panther."
However, as SI.com's Michael Shapiro reported, derogatory tweets and likes were erased days before the draft. In an interview with USA Today, Nick Bosa said he couldn't understand why people paid attention to his personal views.
However, his agents understood that these social media musings could have hurt his draft status. Sliding down the order could mean millions of dollars lost on a rookie contract. Nevertheless, Bosa ended up being selected second overall by the 49ers, an NFL team based in California.
"The Golden State" is a known Democrat stronghold, with Gavin Newsom serving as the state's governor at the time. 69.4% of NFL players in 2020 were African-American, based on this report by The Institute for Diversity and Ethics in Sport (TIDES).
Bosa offered an apology for his past actions during his introductory press conference.
"I definitely made some insensitive decisions throughout my life, and I'm just excited to be here with a clean slate. I'm sorry if I hurt anybody. I definitely didn't intend for that to be the case.
"I think me being here is even better for me as a person, because I don't think there's anywhere, any city, that you could really be in that would help you grow as much as this one will."
However, former NFL defensive back Richard Sherman was perhaps right in saying that the issue would go up in smoke if Bosa played great football. Nick Bosa has since become one of the best in the game, and he is just getting started.
He has focused on improving his game, hoping to lead the 49ers to a Super Bowl title. He currently only tweets sponsored posts and thoughts on NFL-related issues like using grass on football fields instead of turf.