Tom Brady is arguably the greatest of all time when it comes to the NFL. No one has accomplished as much as he has in the league. His seven Super Bowl wins are the most for any player who has ever played the game. In fact, no franchise in the NFL has won as many Super Bowls as Tom Brady has.
Considering football is the most popular sport in the USA, it's no wonder that TB12 has accumulated a significant net worth. But how does he compare to some other GOATs from other sports? Does he measure up to LeBron James and Michael Jordan in basketball or Tiger Woods in golf?
Tom Brady's net worth is $333 million
•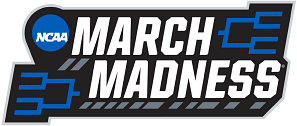 Tom Brady has amassed a net worth of $333 million due to his sporting achievements in the NFL.
Brady's earnings from playing the sport are not insignificant, but they are not what constitutes the majority of his net worth. He has famously always avoided taking higher earnings in favor of keeping more elite performers around him. That way, he increased his chances of winning championships.
Tom Brady was obviously also assisted here by having as his wife supermodel Gisele Bundchen, whose net worth outstripped his own. Hence, he could always choose a lower salary demand in lieu of more success on the field, which in turn meant that he could monetize that more off the field.
As the most successful NFL player of all time, he naturally gets to do many major endorsements. In addition, his jersey remains the highest selling and collectibles bearing his signature and name sell at high prices. Furthermore, his own success has created a brand name for him, which he monetizes as TB12 sports.
Once Tom Brady is done playing, he already has a $375 million contract lined up with FOX, knowing that he nearly gets to double his worth. But even with that, will he get close to the other GOATs?
The billionaires: Michael Jordan, LeBron James, and Tiger Woods
Michael Jordan is the richest sportsperson of all time, having a net worth of $2.2 billion. His astonishing success as perhaps the greatest basketball player of all time certainly contributed to that. He won six NBA Championships as part of the Chicago Bulls.
His endorsements of Space Jam and Nike's Air Jordan have made him ubiquitous. His success has contributed to him being sought after for other events as well.
Quite a significant part of his wealth comes from the 5% royalty he receives on every Air Jordan sneaker sold. He is also the majority owner of the Charlotte Hornets in the NBA and the 23XI racing team in NASCAR.
Vying with Michael Jordan for the greatest basketballer of all time accolade is LeBron James. His net worth stands at $1.2 billion. While he is some way behind Michael Jordan in terms of current net worth, it has to be remembered that Jordan became a billionaire after retirement, whereas James is still an active player.
He is a four-time NBA Champion and much of his net worth comes from his endorsements as the current most successful player in the NBA. In addition to that, he is also a cultural icon who has been outspoken about his stances and beliefs. He also owns a minority stake in Liverpool FC, one of the biggest soccer clubs in the world.
Tiger Woods is the only other active player who can also call himself a billionaire, with a net worth of $1 billion. He has won 15 major golf championships and his total number of weeks spent ranked first in golf is unsurpassed.
His career has also been notable for stirring comebacks from adversity, which have endeared him to the wider public.
Much of his earnings come from endorsements outside golf such as Gatorade, Monster Energy, TaylorMade, Rolex, and Nike. This has allowed him to diversify into other ventures of his own like design and restaurants bearing his brand name and identity.
So, while Tom Brady is undoubtedly the most marketable face in the NFL, he still has a long way to go in catching up to these three billionaires.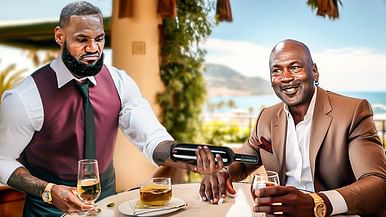 How is Michael Jordan officially richer than NBA's 10 richest players?!
Edited by Akshay Saraswat