Brett Favre may continue to state his innocence in the Mississippi welfare scandal, but the former NFL quarterback isn't getting away with anything. On Monday, the Mississippi Department of Human Services filed a $5 million lawsuit against him and an unnamed university sports foundation. The Hall of Fame quarterback has already paid $1.1 million back to the state after he was paid for speaking engagements that he didn't attend.
The state of Mississippi is now looking to recoup another $5 million. They believe the money was taken to fund the volleyball facility at the University of Southern Mississippi instead of for those who need it most in the state.
•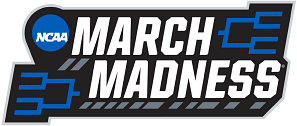 Brett Favre has been accused of asking former Mississippi governor Phil Bryant for help getting the money. Texts also revealed him expressing concern that the media would find out where the money came from.
In the official court filings, the department states that Favre did repay the $1.1 million but never repaid the $200,000 in interest. The filing also states that he still owes the $5 million that he helped re-route from the Mississippi Education Center to pay for the volleyball facility.
His daughter played volleyball at Southern Mississippi up until this year, which also happens to be his alma mater. Hence the interest from the former Green Bay Packers quarterback.
Brett Favre's attorney claims that former QB is not liable
Former NFL quarterback Brett Favre continues to say that he is innocent and that he had no involvement in the Mississippi welfare scandal. He said that he didn't have any part in taking the funds from the anti-poverty fund and using it to pay for the volleyball facility. The Super Bowl winner said back in 2017 that he would help fundraise to obtain the necessary money to fund the facility.
After the most recent lawsuit was filed earlier this week, his attorney, Eric Herschmann, said that it was a baseless claim. He maintains that a private citizen like his client couldn't have any say in where the funds were obtained from:
"That a private citizen, like non-lawyer Brett Favre, could have any liability under these circumstances is baseless."
A few months ago, text messages from Favre to Bryant were released that showed that he knew where the money was coming from. This essentially makes him coimplicit in the scandal.
Just last week, Brett Favre asked a judge to remove his name from the lawsuit, saying that he wasn't involved. Although he continues to deny his involvement, it appears that the state of Mississippi feels otherwise. They still expect him to repay the money that he said he would raise.