Allison Kuch, the wife of NFL defensive end Isaac Rochell, recently shared a behind-the-scenes tour of T-Mobile Arena, one of the venues for the Stanley Cup Finals.
T-Mobile Arena is home to the Vegas Golden Knights, who have a two-game lead over the Florida Panthers. Kuch's TikTok video showed fans the benches for each team as well as the penalty boxes.
She also showed Isaac Rochell taking in the sights, saying that he was new to hockey and that he didn't know much about it.
•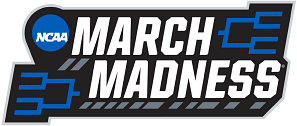 She also jokingly took a jab at Rochell by showing the seats along the glass and saying that he would never be able to buy those.
She then went on to show other vantage points of T-Mobile Arena, including where the Zamboni enters and exits the ice.
She finished off by showing the iconic Stanley Cup trophy, which was on display. Rochell for his part seemed to be enjoying his experience.
The two also documented themselves heading to Sin City via a private plane ahead of their tour of T-Mobile Arena.
She also posted a few photos of the experience on Instagram:
How long have Allison Kuch and Isaac Rochell been together?
Allison Kuch and Isaac Rochell have become one of the more popular couples on social media. They met at the University of Notre Dame in 2014. Rochell was drafted by the Chargers in the 2017 NFL draft, while Kuch remained at Notre Dame for one more year to finish her degree.
In July 2020, Rochell proposed to Kuch after nearly six years together. In April 2021, they got married in Cabo San Lucas, Mexico, surrounded by friends and family.
Rochell has played for a number of teams in the NFL during the course of his relationship. He spent the majority of last season with the Cleveland Browns and was signed by the Las Vegas Raiders toward the end of the season. He is currently a free agent.