Tom Brady and Leonardo DiCaprio were in attendance for Joe Nahmad's nuptials with Madison Headrick. In a wedding that cost a whopping $12.9 million, stars were not in short supply.
Joe Nahmad is the heir to the Nahmad art family, one of the most influential in the world of art. Madison Headrick is a model with her own skincare collection. So, it was not surprising that some of the biggest names attended the wedding.
Per reports, the wedding took place at the foot of Monte Moro, at the gates of the Costa Smeralda, in Italy.
•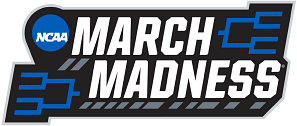 DiCaprio, who was in Cannes, made the short trip to attend. He was seen smoking and chatting up a mystery woman and seemed relaxed and at ease. Brady was seen among other celebrities and also on the yacht with Miami Club King David Grutman.
Other celebrities lit up the wedding as well
Apart from the movie star and the NFL great, other luminaries at the wedding included political figures like President Joe Biden's daughter and royalties Prince William and Kate Middleton. The Duke and Duchess of Cambridge, however, stayed away from the prying paparazzi and were not photographed.
Among other sports stars, Serena Williams and Venus Williams joined the party. Industrialists like Nasser Sawiris were also reportedly present.
Why were Tom Brady and Leonardo DiCaprio there?
Seeing Tom Brady and Leonardo DiCaprio at the same location is sometimes a surprise. After all, before she was married to the quarterback, Gisele Bundchen dated the actor. In fact, it is most likely through Bundchen that the actor and the NFL great know the Nahmads. Besides, Leonardo DiCaprio is known as a friend of Helly Nahmad, the brother of the groom.
Despite two of her ex-partners being present at the party, Gisele Bundchen was nowhere to be seen. In fact, she was spotted somewhere else completely in recent days.
She was seen soaking up the sun, waves, and the beach with Joaquim Valente, her jiu-jitsu instructor. He has been spotted multiple times with Gisele Bundchen since she split up with Tom Brady, and it was no different here as she partook in some paddleboarding activities.
It looks like Tom Brady and Leonardo DiCaprio seem not to mind going to the same places anymore these days. At least that's what it seemed at the Nahmad wedding in Italy.
Edited by Shamik Banerjee