The Kelce brothers, Travis and Jason, are known to be among the most passionate and intelligent players in the NFL. But off the field, they are two of the funniest people out there, as a recent Instagram video can attest.
On Thursday, Jason posted a video of Travis sporting a pink wig as elder daughter Wyatt screams at him:
Wyatt: Take it off! Take it off!
•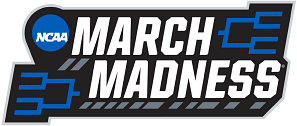 Travis: Why do I have to take it off?
Wyatt: Because I don't like it!
Travis: You don't like it? You said you wanted your dad to have pink hair?
Wyatt: But I don't want you to have pink hair!
Travis: Why can't I have pink hair?
Wyatt: Because you're naughty and you're sneaky!
Travis: (laughs) No way!
Travis, a tight end for the Kansas City Chiefs, has cemented himself as Patrick Mahomes' favorite passing weapon. While Jason, a center for the Philadelphia Eagles, has been among the most prominent offensive linemen in the league, snapping the ball and blocking for the likes of Carson Wentz, Nik Foles, and Jalen Hurts.
---
A look at the Kelce brothers' love life
Travis and Jason Kelce cannot be any more different when it comes to whom they are with. Jason, the elder of the two, is a happy family man. He met his wife Kylie (nee McDevitt), a former field hockey player and coach, via Tinder in 2015. After two years of dating, they married in April 2018.
In October 2019, the couple welcomed Wyatt. A son, Elliott, was born in 2021. They welcomed their third child and second daughter, Bennett, this February, shortly after Jason and the Eagles lost Super Bowl LVII to Travis and the Chiefs.
Travis, on the other hand, is currently a proud bachelor. From 2017 to 2022, he dated social media influencer Kayla Nicole, but it ended after reports of him being frugal with expenses, which she did not like. However, both parties deny this.
He has been recently rumored to be dating rapper Megan Thee Stallion, after the two were reported to have flown together on his private jet to the Country Music Awards in Austin.
Edited by Shamik Banerjee