Rob Gronkowski is ubiquitous on our TV screens. However, his latest appearance is a bit different from what we are generally used to seeing. Instead of terrorizing opposition NFL defenses, he is now a familiar face in TV studios and commercials.
That could all change this coming season. Gronk retired from playing with the New England Patriots before returning to the Tampa Bay Buccaneers to reunite with Tom Brady. Now that he has retired a second time, there is no reason to rule out the possibility that he may not take to the football field again.
In fact, Buccaneers insider Rick Stroud provided some consolation to Tampa Bay fans who are hopeful to see Gronkowski put on their colors again.
•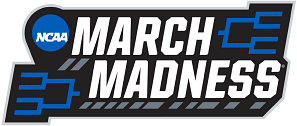 Apparently, the Bucs wanted the tight end back around Thanksgiving last year. He would have added firepower to a flagging offense at the business end of the regular season and in the playoffs. However, he could not make things work out and the team lost at home in the Wild Card Round to the Dallas Cowboys.
What we now know, however, is that during those discussions, a return in 2023 was not kept off the table.
Could both Tom Brady and Rob Gronkowski return to the Buccaneers next season?
This dynamic leaves open a lot of interesting possibilities for the future in Tampa Bay. Although there has been chatter about Tom Brady joining the Las Vegas Raiders or any other franchise, he would love to play with colleagues who are familiar with his playing style.
No one fits the bill better than Rob Gronkowski. He has a telepathic understanding with Tom Brady and was instrumental in the GOAT's success in winning the Super Bowl in his first season with the Buccaneers.
When asked about it, Gronk even namechecked that Tampa Bay remains a likelier alternative to Las Vegas if the GOAT were to return.
Nothing is certain about the GOAT's return. He is not even expected to have decided his future yet. However, given that Rob Gronkowski has left open the possibility of playing next year, it might entice the quarterback to return for one last fling with the Buccaneers.
After retiring and then going back on it, Tom Brady would not want his last season in football to be his only losing season. He might want to go out on top in a place and system that he knows.
If it all falls into place, one might see Rob Gronkowski and Brady joining forces once again in Tampa Bay.