Amidst the slew of players getting suspended for gambling, NFL commissioner Roger Goodell is turning to a recently-retired legend to remind rosters of the league's anti-gambling policy.
Mike Klis of 9News, NBC's Denver affiliate, reports that Tom Brady recently filmed an educational video that all teams must show at camps. While said video is not available for viewing by the general public as of now, he describes it like this:
"Brady... talks about his love of football and how the opportunity to play in the NFL was a privilege of a lifetime. He then says betting on NFL games hurts the integrity of the league and the reputation of everyone on your team and it's just not worth it."
•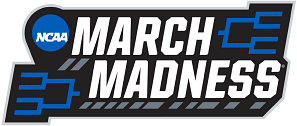 "Brady... also emphasizes how the players worked too hard to get the NFL to let one bad decision ruin the opportunity – not just for you, the player, but your teammates and tomorrow's players," he continued.
"Brady concludes his message by imploring players to do the right thing and follow the league's guidelines on gambling, which will be explained shortly, to help the NFL continue to be the greatest league in the world."
---
What is the NFL's anti-gambling policy, and which players have been caught violating it in 2023?
The NFL details its anti-gambling policy as follows:
The NFL is strongly committed to maintaining the integrity of its brand, games, clubs, players, coaches, and other League and club personnel. Gambling, particularly betting on NFL games or other sports, presents risks to the integrity of our competition and team cohesion, and can undermine the confidence and trust of our fans and colleagues in America's greatest game.
We therefore owe it to our fans, and everyone associated with the League, to take all appropriate steps to safeguard our game against possible threats from illegal gambling as well as gambling in a legal, regulated context.
Activities banned under this policy include betting on football and other sports, game-fixing, disclosing confidential information like the availability of players without prior authorization, using sportsbooks, and even not playing hard enough.
This year, six players have been implicated in gambling. The hardest-hit team has been the Detroit Lions, who have lost four players - wide receivers Jameson Williams, Quintez Cephus, and Stanley Berryhill III and safety CJ Moore to suspensions.
Washington Commanders Shaka Toney and Indianapolis Colts cornerback Isaiah Rodgers have also been indicted, and all six bar Rodgers have been suspended - Cephus, Moore, and Toney indefinitely; and Berryhill and Williams for the first six games of the upcoming season.
Edited by Shamik Banerjee