Brett Maher's woes since the Wild Card Round have become a concern for every Dallas Cowboys fan, and that includes Greg Abbott, the current Texas governor.
After Maher missed yet another extra point during the Divisional Round game between the San Francisco 49ers and the Dallas Cowboys, Abbott voiced his concerns about what was going on with the Dallas kicker.
•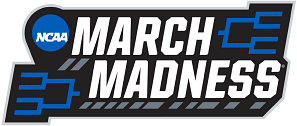 Abbott has been left paralyzed below the waist since he was 26 years old. An oak tree fell over him while he was jogging after a storm and he has used a wheelchair ever since. The incident happened in 1984.
It's clear that the Cowboys also lost confidence in their kicker. Facing a 4th & 4 from the opponent's 35-yard line, Mike McCarthy called for a 4th-down try instead of sending Maher and the kicking unit to the field. Dallas converted on fourth down, but the drive ended in an interception two plays later.
The 49ers converted three field goals during the first half of the game, so one can understand how important a kicker is to a team. Maher did hit a 25-yard field goal when the Cowboys were losing 9-6, tying the game.
Why is Greg Abbott upset about Brett Maher?
The Cowboys' kicker has been through the yips during the playoffs, missing four straight extra points during the game between Dallas and the Tampa Bay Buccaneers on Monday Night Football. He was 1/5 for extra points in that game.
He broke the record for most extra points missed in a single game. The previous record was shared by nine different kickers who had missed three, the most recent being Matt Gay in 2019. Dallas left four points on the field because of Maher's struggles.
Even his teammates were upset with him. Dak Prescott was livid on the sidelines once Maher missed his third, with ESPN cameras taking a long look at his cursing, telling head coach Mike McCarthy to "just go for 2"
The Philadelphia Eagles awaits the winner of the Divisional Round game between the Cowboys and the 49ers. Whoever wins this game will travel to the Lincoln Financial Field on Sunday, 3 PM ET.