Justin Jefferson is having arguably one of the best early stretches for a wide receiver. In 2022 alone, he caught 128 passes for 1,809 yards, both season highs, and won Offensive Player of the Year.
His incredible performance has raised his national profile, and to capitalize, GQ Sports released a video asking the Minnesota Vikings wideout which 10 things he could not live without.
One of them, interestingly, is teeth grills, as Jefferson explained:
•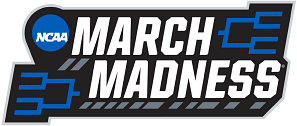 I love having grills on. (points at grills) These, right here having the gold on and having the diamond on the side, on the fangs. I have a total of, I think, like five different pairs, even if it's like a one-fang or if it's, you know, a whole set. But my most expensive pair is the emerald cut bust-down grills. I think those are the most expensive pairs that I have. *(when asked about their price) 200,000.
---
What else did Justin Jefferson say in the GQ Sports video?
In the same video, Jefferson discussed his video gaming experiences, more particularly the hardest Madden opponent he faced. He said the answer was recently released running back Dalvin Cook:
"The best Madden player I have played was Dalvin Cook 100%. He knows all the ins and outs too, you know all the audibles… crazy because when he goes see this… he will be like 'I told you', listen, that's why I mean, I have to give it to him. I have to give it."
Towards the end of the video, he also introduced his elder brother Jordan, a former quarterback, before naming family as his last valuable:
My next essential is my brother Jordan... I say he is one of my essentials just because, you, growing up and being a fan of football, watching him growing up and playing football, he's definitely been one of the main reasons that I wanted to carry out this dream. Also, you know, he definitely had plenty of times where he helped me out in the field - better my craft and, you know, become a better receiver.
So also, my other brother Ricky - they definitely, you know what I'm saying, made me to who I am, and made me tougher, made me, you know, a better player... I mean just our connection, who we are, we are the same, same person. So, just liking the same things, and of course being a part of football, definitely, you know what I'm saying, brought us closer to where we was at the beginning.