St. Louis BattleHawks trainer Ben Siegfried was found dead on Thursday, Mar. 16, 2023, as announced by the XFL.
The St. Louis BattleHawks issued a statement on Thursday that reads:
"His infectious smile in the locker room and his passion for his work will be sorely missed by all the staff and players who had the opportunity to work alongside him. Our prayers are with his family and friends. At the moment, the cause of Ben Siegfried's death is yet to be revealed. However, it was announced via FOX 2 St. Louis that Siegfried died at the team hotel."
•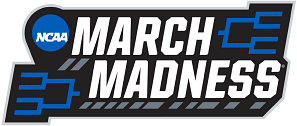 ---
Who was Ben Siegfried?
Ben Siegfried was a decent college football player who transitioned to an athletic trainer in the XFL.
Siegfried attended Lebanon Valley College in Pennsylvania from 2018 to 2021 after graduating from the Conrad School of Science. He racked up 17 tackles and half a sack in ten games during his senior year. He got selected to the MAC Academic Honor Roll because of his stellar performances.
Following his college stint, he was appointed the athletic trainer for the St. Louis BattleHawks and DC Defenders of the XFL, a league owned by the legendary movie star Dwayne "The Rock" Johnson.
From all accounts, Ben Siegfried was an impeccable presence in the locker room and came across as a genuine hard worker. There have been a lot of tributes since his passing was announced. We hope that his family finds solace during this challenging time.
---
How long have St. Louis BattleHawks been part of XFL?
The St. Louis BattleHawks are one of the founding members of the XFL. They were founded in 2020 due to being a part of the eight locations that would join the new XFL, as well as Seattle, Los Angeles, New York, Houston, DC, Tampa Bay and Dallas. The team announced their first player: former Ole Miss Rebels quarterback Jordan Ta'amu.
The BattleHawks won their first game on Feb. 8, 2020, putting the beats on the Dallas Renegades with a 15-9 scoreline. On Mar. 12, 2020, the league announced that the rest of the 2020 XFL season was canceled due to the COVID-19 pandemic. The franchise finished with a 3-2 record. On Apr. 10, 2020, the XFL promptly suspended operations, with all employees, players and staff terminated.
They have been solid in the 2023 XFL season, putting up a 3-1 to start the season. They're being marshaled by stellar quarterback play by A. J. McCarron, a former Alabama Crimson Tide standout. The team will look forward to the postseason, as they're primed to finish the regular season in the top two in the XFL Northern Division.