Odell Beckham Jr. is in countdown mode as he gets closer to playing. Fans and pundits are bracing for a decision to come at any moment. While they wait, many are predicting where the wide receiver will land, but one NFL insider's prediction may hold more weight than most.
Speaking on NFL Live, NFL insider Adam Schefter connected the wide receiver with the Dallas Cowboys. Here's how he arrived at his conclusion:
"What's interesting there, of course, is that the Dallas Cowboys tried to trade for Brandin Cooks. Couldn't get a deal done, didn't get the wide receiver they wanted before the trade deadline. Now there will be another wide receiver out there who won't cost any draft pick compensation."
•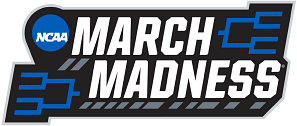 He continued, explaining that the move would be smart:
"The guy wants to play for whoever he wants to play for. A contender in Dallas is winning, and Dallas is contending, so it makes sense."
---
Odell Beckham Jr.'s journey as a veteran wideout
At the start of 2021, the wide receiver was expected to be with the Cleveland Browns for quite some time. However, he is now gearing up for this third team since Week 1 of 2021. In 2021, after a slow start to the year, the wide receiver decided it was time to go to another team. Midway through the season, he asked for a release. The Browns granted it and he joined the Los Angeles Rams.
The Rams went on to win the Super Bowl, with many crediting Beckham for serving as the final piece. However, soon after kickoff in the big game, the receiver suffered a torn ACL, and the injury has sidelined him since. The Rams had only signed Beckham to a one-year deal, which expired at the end of 2021.
Now nearly healthy, he is in a position to have his pick of which team he wants to join in an effort to serve as the final piece once again.
---
If any of the above quotes are used, please credit NFL Live and H/T Sportskeeda.
Edited by Nicolaas Ackermann