Antonio Brown owns the Albany Empire and was expected to play for the team last night. The former NFL star hasn't played since 2022 when he left a Tampa Bay Buccaneers game early and was subsequently cut. He's only 34, so he still has some left in the tank, hence why he was expected to suit up as a player-owner.
However, that never materialized. Brown did not suit up for the Empire, but it's not because of the typical behavior that plagues the wide receiver. In fact, it was just a paperwork error that kept him out.
•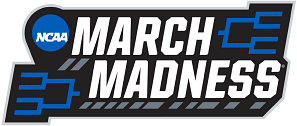 Reporter Rodger Wyland said:
"Antonio Brown is not on the 21 man active roster for tonight's Albany Empire game, because the paperwork related to his physical did not go through in time. He's on the 25 man roster but won't play tonight."
Brown has not been a popular figure in the early going as Empire owner. Wyland also said:
"NAL Commissioner Chris Siegfried told MVP GM Bob Belber that an Owner can override the paper work. Belber is not happy with tonight's mess at MVP Arena and not happy with Antonio Brown."
The Empire have also seen a lot of turnover since the former Buccaneers wide receiver's arrival. Eight players have been released and there have been three different coaches already. The players had complained about their new owner not paying them.
The wide receiver owns a 95% stake in the Albany Empire. He started at 47.5% ownership but bought the remaining 47.5% for a single dollar, giving him majority control and then some.
---
Antonio Brown recruiting Cam Newton to the Albany Empire
Before he was expected to make his debut with his new team, Brown had recruited another former NFL star in Cam Newton. The former league MVP has not had a great time finding a new job and Brown offered him one.
Newton is trying to restart his NFL career - even as a backup. He's not likely to go play for a league that is several levels below the NFL at this point. The XFL might be more likely, but even that is a stretch.
The former Carolina Panthers and New England Patriots star is still confident he is an NFL-level player.
Edited by Zachary Roberts