Kim Kardashian and Reggie Bush first met in 2007 at the ESPY Awards after being introduced by a mutual friend and quickly started dating.
Throughout their relationship, much of which was captured on her then-fledgling reality show Keeping Up with the Kardashians, it seemed like Kim and Reggie were much in love and destined to walk down the aisle, often teasing their upcoming engagement.
The couple, though went their separate ways. Many reasons have been touted for their separation, but the most plausible one is their desire to focus on their respective careers.
•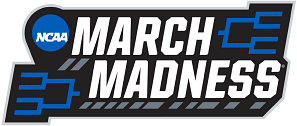 At least, that was what they said when they first called it quits in 2009. They briefly got back together in 2010 before calling it quits again. However, their paths would cross one more time when they briefly reconnected in 2012 following Kim's divorce from Humphries, with Bush reportedly stepping in and "comforting" her.
However, they again went their separate ways, for good this time, with each going on to marry their subsequent partners.
---
Kim Kardashian's relationship history after Reggie Bush
Kim K is easily one of the most famous figures in the show biz, so it was just a matter of time before she got into another high-profile relationship.
Following her split from Bush, Kardashian married NBA player Kris Humphries on Aug. 20, 2011. After a 72-day marriage, Kardashian filed for divorce on October 31, citing irreconcilable differences.
Next up was a whirlwind relationship with rapper and entrepreneur Kanye West, Kim and Ye started dating in April 2012 while Kim was still legally married to Humphries. They kept at it and eventually got married on May 24, 2014. They had four children together.
The couple's respective careers and high status made their relationship subject to heavy media coverage, and they were always paparazzi fodder for the duration of their relationship.
The couple endured some rocky times in the later stages of their marriage and eventually finalized their divorce settlement on Nov. 29, 2022. Since divorcing Kanye West, Kardashian has dated just one high-profile figure, comedian Pete Davidson, and they split up after a couple of months.
---
Reggie Bush's relationship history after Kim Kardashian
Meanwhile, Reggie Bush's dating history after Kim Kardashian hasn't been as colorful as his ex's.
Bush was romantically linked to country singer Jessie James in 2010 after his split with the billionaire fashion mogul and TV constant. These links didn't lead to anything concrete, but his next relationship did.
Later, Reggie Bush began dating Armenian dancer Lilit Avagyan in 2011, and the two married on July 12, 2014. The couple has three children: daughter, Briseis, and sons, Uriah and Agyemang. Bush also has an alleged love child with Miami cocktail waitress Monique Exposito.