The Chicago Bears are a newly rich team in terms of draft capital after agreeing to drop just eight spots in the 2023 NFL draft. They also have a towering pile of money they can spend on free agents.
Naturally, after a massive windfall, others have begun to think of ways they can spend their money.
One NFL analyst expects the team to make a quick purchase to follow up on the trade. Speaking on the "Colin Cowherd Podcast," NFL analyst Colin Cowherd pushed the team to sign San Francisco 49ers standout blocker Mike McGlinchey:
•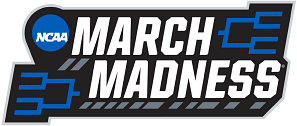 "They don't really have to go after a wide receiver in the draft and they've got multiple extra picks, so they can attack the interior offensive line. They're gonna get McGlinchey, the right tackle from the Niners, [who] drafted some offensive linemen last year [and] a couple of them can play."
Will the Chicago Bears finish over .500 in 2023?
NFL insider Dianna Russini has revealed that the deal is being worked on, according to sources.
"The Chicago Bears are targeting RT Mike McGlinchey. The two sides are talking and hoping to get a deal done, per sources."
Chicago Bears hoping for a seismic shift in the NFC North
Heading into the 2023 season, the Chicago Bears have it all to do. Aaron Rodgers has, in his words, made a career out of "owning" the franchise and the team has struggled to put together consecutive winning seasons for decades.
The last two-year streak of winning seasons was in 2005 and 2006 and it has only been one of two such streaks since the early 1990's.
Now, as Chicago heads into year three of the Justin Fields experiment with Rodgers potentially out the door in Green Bay, this could be their season. Of course, to get that to happen, the Bears will need to see an even greater jump out of Justin Fields and also win the offseason, at least at a divsional level.
They have a lot of draft capital and cap space, so this is a huge offseason in Chicago. If they make the right moves, they could immediately change the layout of the entire NFC, regardless of what Aaron Rodgers chooses to do.
If they get it wrong, they'll risk not just another year of miserable performances, but losing Justin Fields too. Too much was asked of their exciting QB, and he was hit far too often last season.
Their fanbase put up with a poor 2022 campaign, knowing they were in a transitional phase. They won't be happy with a repeat.
The next few months will be pivotal for the Bears, and it will be fascinating to see if they can get this right.