DeAndre Hopkins' time with the Arizona Cardinals may be coming to an end. The 31-year-old wide receiver will likely not stick around in Phoenix, as the franchise looks to rebuild under new head coach Jonathan Gannon. CBS Sports' Cody Benjamin claims the most likely landing destinations for Hopkins are the Buffalo Bills and Kansas City Chiefs.
Hopkins is due to earn almost $30 million in 2023. With Marquise Brown, who is in the fifth year of his rookie deal, on the roster, the Cardinals could consider the veteran wide receiver surplus to requirements and trade him to create cap space.
If the Cardinals do wind up putting Hopkins on the trade block, the wide receiver will have no shortage of suitors. Most of the NFL's top contenders for the Super Bowl will drool at the prospect of adding a playmaker of his caliber to their offense.
•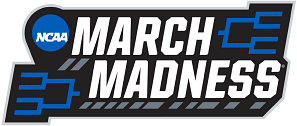 The Bills and the Chiefs were touted to trade for the Cardinals star on the eve of the 2023 NFL draft, but no move materialized.
DeAndre Hopkins trade rumors: Can the Bills or Chiefs land the Cardinals WR?
DeAndre Hopkins is entering the final two years of his contract with the Cardinals. Arizona is reportedly looking for a team who could offer a second-round pick and absorb the wide receiver's cap hit. Per Spotrac, the Chiefs and Bills are 30th and 32nd respectively in cap space availability. So trading for Hopkins seems far-fetched.
Their only hope is no other team meets the Cardinals' demand. If Arizona does not find a suitable trade partner, the team could cut Hopkins. If he does get released, the path will be cleared for him to sign a deal with the Chiefs or Bills. Playing alongside Patrick Mahomes or Josh Allen on a Super Bowl-contending team will undoubtedly be an enticing prospect for the veteran receiver.
After missing only two games in his first eight seasons in the league, Hopkins has missed 15 games in the past two seasons. Injuries have relegated him in the hierarchy of NFL wide receivers, but he can still be a lethal weapon for any offense.
Pairing him with Patrick Mahomes and Travis Kelce or Josh Allen and Stefon Diggs will cause plenty of sleepless nights for defensive coordinators around the league. While the path is muddy, there's a possibility that DeAndre Hopkins could end up signing with the Chiefs or Bills.