Shannon Sharpe is set to leave FS1's Undisputed after seven years of working as an analyst alongside Skip Bayless. The Pro Football Hall of Famer will depart after the 2023 NBA Finals.
However, it appears that Sharpe has a bizarre new offer on the table that has come from rapper Cam'ron.
On Friday, Cam'ron extended an invite to Sharpe and former NFL Network analyst Michael Irvin to join him on his sports talk show. The 47-year-old also revealed that he would pay the two former NFL stars in "cash and cocaine."
•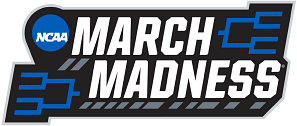 Cam'ron said:
"Shannon, you definitely got a hold here. Listen, my n***a, come to It Is What It is. You know how much bread we get? And you can be you cause we being us. S**t would be well. I know you got Club Shay Shay and I know you not just reaching a buyout with certain things lined up, but think about it. It makesesense."
Cam'ron also suggested that he could get Michael Irvin on his show as well. Irvin was suspended by the NFL Network a few months ago after being accused of misconduct by a female hotel employee in Arizona during Super Bowl week.
"We can get Mike Irvin, all we need is a quarter key. You could come right up here Mike Irvin, pure Miami s*it right off the water. Every Monday. You be lined up, come f**k with us, we make sure you right. We pay in cash and cocaine."
While Cam'ron's invitation may sound appealing to some, it's unlikely that he might be able to attract the two NFL legends by throwing in some extra cash and drugs.
---
Exploring Shannon Sharpe's FS1 contract for Undisputed
According to reports, Shannon Sharpe was making an estimated $3 million per year with his FS1 Undisputed contract in 2021. However, when his co-host Skip Bayless signed a four-year, $32 million extension later that year, Sharpe followed suit.
The exact details and value of Sharpe's contract were never made public.
Nonetheless, fans believe that Sharpe had his breaking point with Bayless after their heated argument about Tom Brady last season. Meanwhile, some claim that the relationship between the two analysts simply broke down over time.
Sharpe recently seemed to confirm his departure from the show when he liked a number of comments and posts on Twitter relating to the news of his exit.