Bear Grylls is the man taking on the wild and Deion Sanders is Prime Time. Coach Prime is now the University of Colorado head coach, but he will hope to find his challenges no bigger than what the Ultimate Survivor threw in front of him.
Deion Sanders has reached the highest peaks in a lot of things, most notably while playing football. He is in the Pro Football Hall of Fame and has won two Super Bowls. He also played in the MLB and is now establishing himself as a college coach, having excelled at Jackson State before moving to Colorado. However, if there was one height he was afraid to scale, it was when Bear Grylls set him a challenge like none other.
He was supposed to scale on the side of a cliff with a rope, with a sheer vertical drop on the other side. Sanders, who is generally at ease, has perhaps never looked more uncomfortable. When Grylls asked him to grab a carabiner, he sat down saying:
•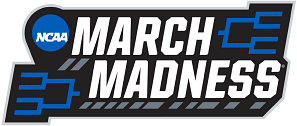 "Hold on! I can't even look down there man. This is crazy, man!"
The former NFL player seemed extremely reluctant to take a step forward and said he had kids waiting for him at home. However, he then started praying, asking for the strength to rappel across.
But there was more in store after he accomplished that challenge. The next challenge was for him to cross a ravine between the cliffs and not just hang by their side. His momentum stalled as he said:
"This ain't good! This ain't cool!"
For an NFL player who certainly knew how to run fast and leap high, it still turned out to be a leap of faith, as it would have been for many of us. Ultimately, though, Deion Sanders is not known as Prime Time for nothing. Cometh the hour, cometh the man, with a bit of encouragement from Bear Grylls and a lot of faith. As he himself summarized after successfully attempting the jump:
"I would have never thought that I would do that. But it was just mind over matter. Mind over matter!"
Has Deion Sanders been on TV other than with Bear Grylls?
Rolling with Bear Grylls is not easy for anyone and it certainly was not easy on Deion Sanders. But that is what Coach Prime achieved as he became a man to conquer the wild.
His other reality TV appearances have been more serene, though. Deion's Family Playbook, where he was the center of attention for the reality show, aired on the Oprah Winfrey Network from 2014 for three seasons encompassing 22 episodes. It documented his life and featured the "Prime Prep Academy" that he founded. He was also a part of a reality series called Deion & Pilar: Prime Time Love, which followed his home life and featured for one season and eight episodes in 2008. He was also an executive producer and appeared on Sports Dads in 2011.
He has appeared on numerous talk shows as well, which is not surprising given his status as a famous footballer. He has also taken part in game shows like The 100,000$ Pyramid and Celebrity Family Feud. He has also appeared in many TV series and music videos.
Such is the nature of his appeal that wherever Deion Sanders goes, the cameras follow. It was one of the reasons why when coaching at Jackson State, a historically successful HBCU which had regressed before his arrival, he was able to pull eyeballs and sponsors to elevate them.
However, if there was a time where he did not care about the cameras, it was when Bear Grylls pushed him to his physical and mental limit.