| | |
| --- | --- |
| Full Name | Alexsandro Pereira |
| Date of Birth | July 7, 1987 |
| Age | 36 Years |
| Nationality | Brazilian |
| Height | 6 ft 4 in |
| Networth | $2 Million |
| Nickname | Poatan |
| Championship Held | UFC Light Heavyweight Champion |
| Weight Class | Middleweight, Light Heavyweight |
| Stance | Orthodox |
| Career Stats | 9-2-0 |
| Status | Active |
Alex Pereira: A Brief Biography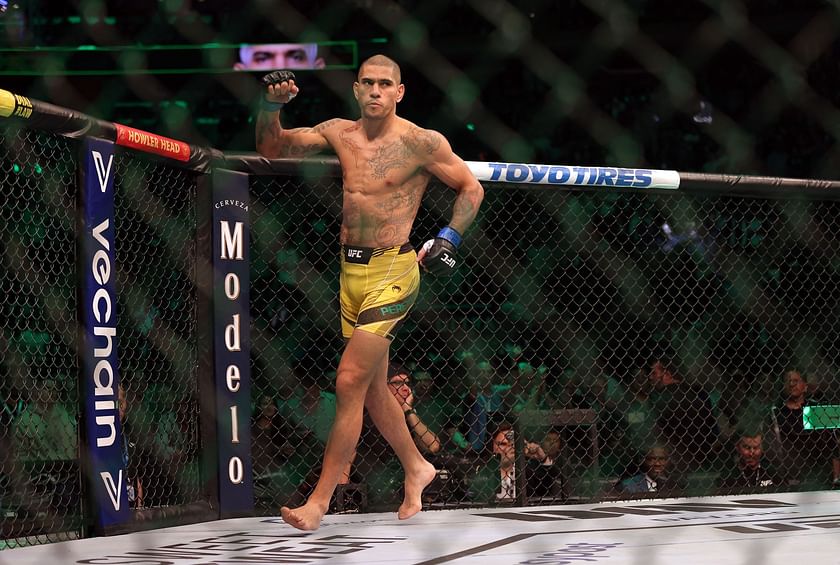 Alex Pereira is a fierce MMA fighter who is the current light heavyweight champion of the Ultimate Fighting Championship (UFC) and was also a former UFC middleweight champion. His initial appearance in the UFC happened during the UFC 268 event, where he secured a victory over Andreas Michailidis through a technical knockout. Prior to his UFC journey, Pereira achieved significant success by capturing and successfully defending the Glory middleweight kickboxing title on four occasions.
Pereira is currently the champion of the UFC light heavyweight division after he won the vacant title against Jiri Prochazka at UFC 295 on November 11, 2023.
Alex Pereira Personal Information
| | |
| --- | --- |
| Name | Alexsandro Pereira |
| Age | 36 |
| DOB | July 7, 1987 |
| Nationality | Brazilian |
| Mother Name | Maria Zilma |
| Father name | Unknown |
| Profession | MMA Fighter |
| Net Worth | $2 Million |
| Height | 6 ft 4 in (193 cm) |
| Weight | 205 lb (93 kg) - Light Heavyweight |
| Education | Unknown |
| Relationship Status | In a relationship with Merle |
Alex Pereira Early Life
Alexsando Pereira was born on July 7, 1987 in a Favela. He dropped out of middle school and started working in a mechanic workshop of 12. Due to peer pressure, Pereira became an alcoholic very young. Later, to escape the addiction, he began taking kickboxing lessons in 2009.
In kickboxing, Pereira was a Glory middleweight and light heavyweight champion, which made him the only man to hold two Glory titles simultaneously. Alex Pereira transitioned from kickboxing to mixed martial arts in 2015 at a promotion called Jungle Fight 82 and lost the bout via submission.
Alex Pereira Personal Life
Alex Pereira is currently in a relationship with his girlfriend, Merle. However, the exact date when the two got together still remains undisclosed. Pereira is also a proud father of two, Alessandro Vidal Silva and Lohan Vidal Silva.
Pereira had previously stated in interviews that his children are the source of his strength and that family always comes first, which is one of the reasons why he got their names tattooed on his body.
Alex Pereira Girlfriend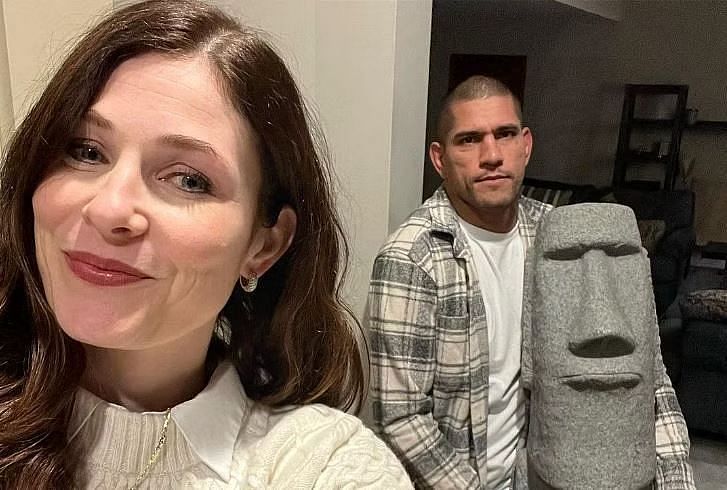 Alex Pereira is currently in a relationship with his girlfriend, Merle. Pereira has been known to offer glimpses of their quality time together through his social media channels, such as Instagram and YouTube. However, there is limited additional information available regarding his girlfriend, Merle, beyond what is shared in the videos posted by Alex Pereira on these platforms.
Alex Pereira Kids
Alex Pereira is a proud father of two. He has two sons named Alessandro Vidal Silva and Lohan Vidal Silva. Information regarding his kids is limited online, as Pereira prefers to separate his personal and private life from his MMA stardom. However, his kid is infamous for mocking the former UFC middleweight champion after his loss to Alex Pereira in kickboxing.
Alex Pereira Social Media
Alex Pereira has social media accounts on Instagram and X (formerly known as Twitter). Poatan's Instagram page is filled with posts of his training montages, fight promotions, physique updates, prank videos, and family. He boasts an impressive follower count of over 2 million on Instagram and over 100,000 on X.
Alex Pereira Net Worth

As of 2023, Alex Pereira's net worth is estimated to be approximately $2 million, primarily stemming from his earnings from fighting and bonuses and income generated from various brand sponsorships. During his UFC 287 bout against Israel Adesanya, Alex Pereira secured his most substantial earnings, totaling $1.24 million. This impressive sum comprised a $500,000 base salary, $700,000 from pay-per-view revenue sharing, and an extra $42,000 from sponsorship agreements.
Alex Pereira Investments
There isn't much information on Alex Pereira's investments, as he likes to keep it under wraps.
Alex Pereira MMA Record
Alex Pereira holds a respectable professional MMA record of 9 wins and 2 losses (9-2-0). He began his MMA career in 2015, transitioning from kickboxing. He initially faced mixed results but later found success in Jungle Fight, winning two fights. In August 2018, he signed with Dana White's Contender Series but couldn't compete due to Glory restrictions. In November 2020, Pereira joined the Legacy Fighting Alliance, winning his promotional debut.
His big break came when he signed with the UFC in September 2021. Pereira debuted at UFC 268 in November 2021, defeating Andreas Michailidis via TKO and earning a Performance of the Night award. He continued his winning streak by defeating Bruno Silva via unanimous decision at UFC Fight Night 203.
In 2022, Pereira faced Sean Strickland at UFC 276 and won by first-round knockout, earning multiple performance bonuses. He then challenged Israel Adesanya for the UFC Middleweight Championship at UFC 281 in November 2022, winning via fifth-round TKO but later losing the championship in a rematch at UFC 287 in April 2023.
Pereira recently announced his move to the Light Heavyweight division and secured a split decision win against Jan Błachowicz at UFC 291. He fought for the vacant UFC Light Heavyweight Championship against Jiří Procházka at UFC 295 in November 2023 and became the new champion via a TKO in the 2nd round.
Alex Pereira Losses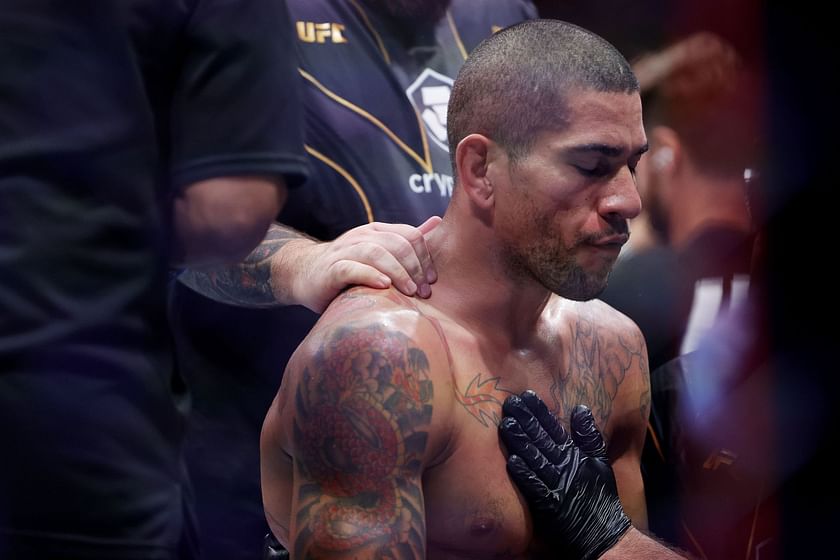 Alex Pereira has only suffered 2 losses in his entire MMA career. His first loss occurred in his professional mixed martial arts debut in 2015 at Jungle Fight 82, where he faced Quemuel Ottoni. Unfortunately, Pereira was defeated in this fight via submission.
The second loss in his career came in a highly anticipated rematch with Israel Adesanya for the UFC Middleweight Championship at UFC 287 on April 8, 2023. After a closely contested first round, Pereira lost the bout via knockout in the final minute of the second round, ending his reign as the middleweight champion.
Alex Pereira House
Information about Alex Pereira's house is not present on the Internet. However, multiple sources have confirmed that he resides in Bethel, Connecticut, United States, where he trains at former UFC light heavyweight Glover Teixeira's gym.
Alex Pereira Cars
Alex Pereira was a proud Chevrolet Corvette (C8) supercar owner before upgrading to a blue Lamborghini Huracan Performante. Fans were happy to see the often stoic 'Poatan' joyous when he became the owner of this supercar.
Last Updated On November 12, 2023
A. Alex Pereira has had seven fights in the UFC.
A. According to Portuguese, 'Poatan' refers to 'stone hand.' He got his name way back while fighting in the Glory kickboxing championship.
A. Alex 'Poatan' Pereira is currently the champion of the UFC light heavyweight division.
A. Alex 'Poatan' Pereira holds an estimated net worth of $2 Million in 2023.
A. Alex Pereira is the father of two kids, Alessandro Vidal Silva and Lohan Vidal Silva.
A. Out of their four fights in kickboxing and MMA, Alex Pereira has won three times, and Israel Adesanya has won once (3-1).