5 Top 3-pointers in NBA Live 15
After releasing the top 5 rebounders, point guards and many more, EA have released the ratings for top five 3-pointers in this game. Here are they:
#5 Jose Calderon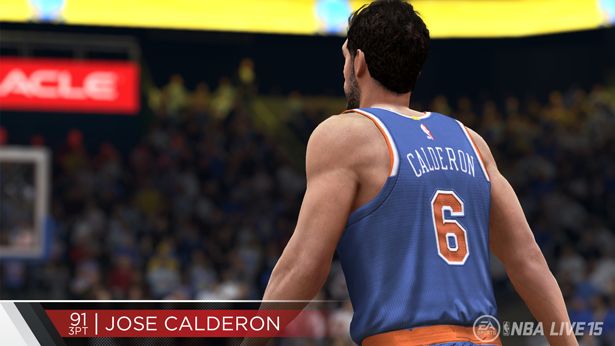 Team : New York Knicks
Rated fifth in the list is Spainard Jose Calderon who plays for the Knicks as point guard. Calderon has been consistently knocking the 3pointers throughout his career, with his career high 3-point field-goal percentage coming in the 2010-11 season with Toronto Raptors where he had 78.4%. Last season he finished fourth in the league with 44.9% 3-point field-goal percentage.
During the last year playoffs, Calderon managed 47.8 three-point field-goal percentage, which was higher than his regular season.