Dallas Mavericks superstar guard Luka Doncic has been doing his best to carry the team this season.
Doncic is tied with Philadelphia 76ers superstar center Joel Embiid as the NBA's leader in points per game at 33.6 PPG. However, Dallas is still barely over .500 at 25-23 and fifth in the Western Conference, and have gone 3-7 over their last 10 games. The Mavericks are also 0-5 without Doncic.
It seems pretty clear to most fans and analysts that the team will need to make some moves if it wishes to contend for a title this season.
•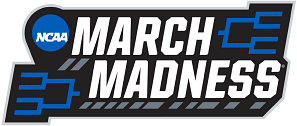 In terms of the Mavericks' team production, they rank fifth in offensive rating at 115.1, but are just 24th in defensive rating at 114.9. However, a large part of their elite offensive rating is obviously due to Doncic. The Mavs' second-leading scorer is big man Christian Wood, who is averaging just 18.4 points per game.
Unfortunately, Wood is also currently out with a fractured left thumb, leaving the roster even more depleted outside of Doncic. So all things considered, the team could use some improvements on both sides of the ball.
On that note, here are three realistic players that the Dallas Mavericks can target before the Feb. 9 NBA trade deadline.
---
#3 Bojan Bogdanovic | Detroit Pistons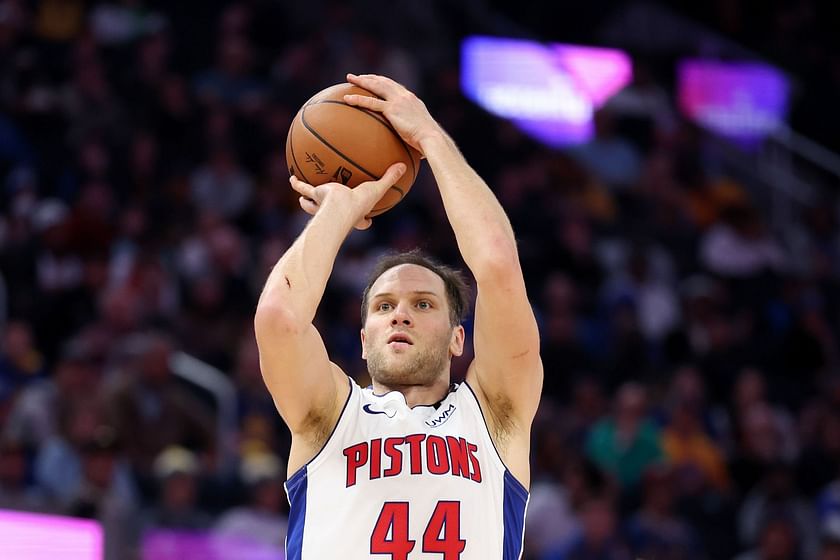 Detroit Pistons sharpshooting forward Bojan Bogdanovic may already be 33 years old. However, he's in the middle of a career year in his first season in Detroit. Bogdanovic is averaging 21.3 points, 3.6 rebounds, 2.8 assists and 2.4 3-pointers per game on an efficient 48.6/41.2/88.0 shooting split.
The forward could be a great fit next to Luka Doncic on the offensive end. As a consistent knock-down shooter, Bogdanovic would benefit from Doncic's elite playmaking. He also has good size for a shooter at 6-foot-7 and can hold his own on the defensive end on most nights.
On top of all of this, Bogdanovic has a vast array of playoff experience, having played in 47 career playoff games. He has been battle-tested during international competitions as well.
The Detroit Pistons are 12-36 and 15th in the Eastern Conference. While they have maintained that they want to keep Bogdanovic, he could still be gettable for the Dallas Mavericks.
Dallas could offer a package built around a first-round pick and affordable contracts. The Mavs could even throw in rookie guard Jaden Hardy as well to sweeten the deal.
However, many teams are reported to be vying for Bogdanovic's services. The Mavericks may also be cautious about giving up too much for a player of the forward's age even though he is under contract through 2025.
---
#2 OG Anunoby | Toronto Raptors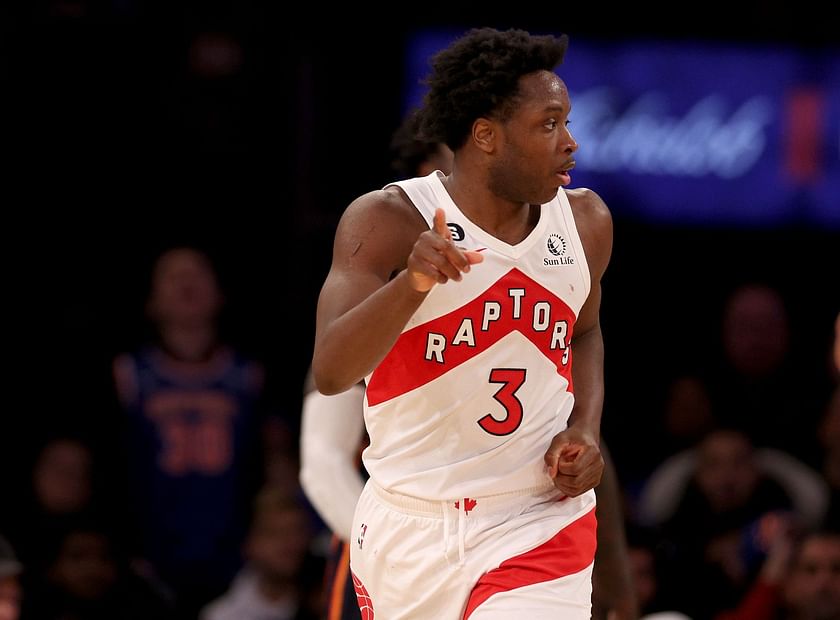 The Toronto Raptors are on the brink of a total rebuild as they sit 11th in the Eastern Conference with a 21-27 record. They are reportedly taking offers for all of their core veteran players.
Among Toronto's vets, All-Star forward Pascal Siakam would be the best fit in Dallas as an All-NBA caliber co-star for Luka Doncic. However, the Mavericks probably do not have enough assets to land a player of that caliber.
They may be able to land Raptors two-way forward OG Anunoby, though, who could be an ideal wing partner for Doncic.
Anunoby is averaging 17.4 points, 5.7 rebounds, 2.0 assists, 2.1 steals and 1.9 3-pointers per game while shooting 45.9% and 36.4% from three. He has also been one of the best perimeter defenders in the NBA, holding opponents to just 43.8% shooting.
Anunoby has been guarding other teams' star players on a nightly basis. He's also on a relatively affordable contract and is still just 25 years old. The Raptors forward is making $17.4 million this season and $18.6 million next season, with a $19.9 million player option for the 2024-2025 NBA season.
It would obviously still cost a lot for the Dallas Mavericks to land a player of Anunoby's caliber. This would likely include multiple first-round picks, affordable contracts and young prospects like Jaden Hardy and Josh Green.
If it goes through, this could likely be the last big move Dallas could make in a while. However, given Doncic's incredible level of play this season, a player like Anunoby may be able to give the Mavs' season some much-needed impetus.
---
#1 John Collins | Atlanta Hawks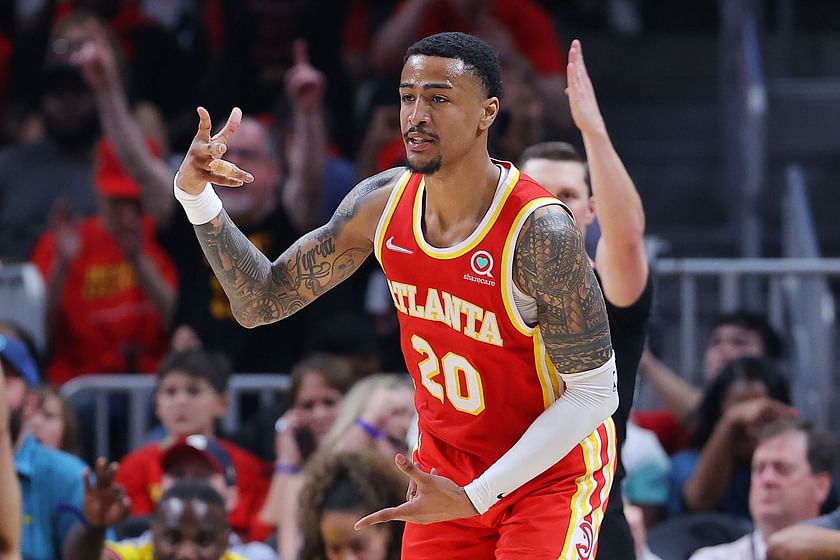 Another one of the Dallas Mavericks' key weaknesses this season has been rebounding. The team ranks dead last in the league at 38.6 rebounds per game.
Adding a proven nightly double-double threat like Atlanta Hawks power forward John Collins could be beneficial for the Mavericks.
Collins is having a down season, averaging just 13.3 points, 7.7 rebounds and 1.3 blocks per game on 51.0% shooting. However, just a couple of seasons ago, he was putting up games with 20 points and 10 rebounds on a nightly basis for the Hawks.
Collins could thrive in the pick-and-roll alongside a playmaker like Luka Doncic. Meanwhile, Doncic would be able to set the forward up for easy finishes in transition as well.
Collins is still just 25 and under contract until at least the end of 2025 with a player option for the 2025-2026 season. He would also be much easier to acquire than OG Anunoby as Atlanta has been shopping him for the past few years.
All of these aspects make Collins a fairly low-risk trade target if the Mavericks are willing to take on his guaranteed $102 million salary.
A potential trade could see Dallas send Tim Hardaway Jr., salary filler and a first-round pick to Atlanta in exchange for Collins. The Hawks are 23rd in the league in team 3-point percentage (34.6%). As a result, Hardaway's 3-point shooting (36.3% on 7.9 attempts per game) could intrigue Atlanta.
This could make it a win-win trade for both sides.
---
Also read: What happens to the Dallas Mavericks if Luka Doncic asks out?