Many NBA players have dated models at some point in their lives. From Dennis Rodman and his short-lived marriage to Carmen Electra to modern NBA and Instagram models, basketball players have always had a particular taste in women.
Most of these player-model relationships have fallen apart quickly. However, some of them are still going strong and could last for many more years to come.
This article will reveal five NBA players who have dated Instagram models. We will take a look at their relationship and post some photos from their Instagram profiles.
•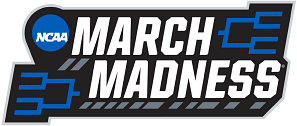 ---
Tyler Herro is one of a few NBA players who date Instagram models
Tyler Herro is one of the most promising young players in the NBA. He landed a big contract extension last year and will most likely stay with the Miami Heat for a long time. Herro's private life is also going well as he recently became a father for the second time.
You may be interested in reading: Who is Tyler Herro's girlfriend, Katya Elise Henry? All you need to know
The Miami Heat guard has been in a relationship with Katya Elise Henry for a few years and they have two children together. Katya is one of the most popular Instagram models and has 7.8 million followers as of Jan. 30, 2023.
---
Jordyn Woods and Karl-Anthony Towns have dated for nearly three years
Karl-Anthony Towns is another bright star in the NBA. Unfortunately, the Minnesota Timberwolves big man hasn't had a chance to show us what he's got in the 2022-23 season as he's missed more than 30 games in it.
While his career hasn't exactly gone well lately, it appears that KAT's personal life is great. He's been dating Jordyn Woods, an Instagram model with 12.5 million followers, since May 2020.
---
P.J. Washington loves dating models
P.J. Washington is one of the youngest NBA players on this list. He's only been in the league for four years and is currently having the best scoring season of his career. The Charlotte Hornets big man is known for dating Instagram models.
The Hornets forward was married to Brittany Renner, who currently has 4.7 million followers on Instagram. After they broke up, Washington began dating Alisah Chanel, another model.
---
Devin Booker is also known for dating models
Devin Booker is one of the best NBA players at the moment. He recently turned 26, yet he's already established himself as the best player in the Phoenix Suns and one of the deadliest scorers in the league.
Booker used to date Kendall Jenner, who has the 12th most-followed Instagram account with 274 million followers. However, it appears that the Suns guard has also been involved with Aliza Jane and there have been rumors that he may be her child's father.
---
Carmelo Anthony and Yasmine Lopez
Carmelo Anthony is one of the most popular NBA players of all time. Despite not playing actively in the league during the 2022-23 season, Melo might sign a new contract very soon as many teams could use his services.
You may be interested in reading: Carmelo Anthony's ex-wife La La Anthony reveals major reason behind their separation: "Now that I look back, that was kind of the start of the demise of the marriage"
The 19-year NBA veteran is well known for being married to La La Anthony. However, it appears that he's moved on as he's currently dating Yasmine Lopez, an Instagram model with more than a million followers.