---
#3 - Orlando Magic
•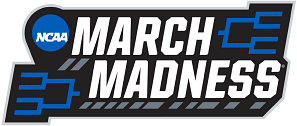 The Orlando Magic's life post the Dwight Howard era did not go as planned, as the best player they could acquire after tanking for a couple of years was Nikola Vucevic. The European big became the leading scorer on the Magic, but the franchise was not able to do much in the playoffs with him as their best option.
They made a few other good picks like Victor Oladipo and Aaron Gordon but failed to capitalize on their talents. Oladipo, Gordon, and Vucevic are all now on different NBA teams.
---
#2 - New York Knicks
The New York Knicks tanked hard to get Zion Williamson, but the college superstar ended up in the hands of the New Orleans Pelicans instead. The Knicks drafted RJ Barrett instead, who has turned out to be a fine player, but it remains to be seen whether he will be worth the tank.
They also missed out on Ja Morant, who has established himself as a franchise point guard. The Knicks' dream of landing Kyrie Irving and Kevin Durant also didn't materialize, making them one of the worst tanking teams of recent years.
---
#1 - Cleveland Cavaliers
The Cleveland Cavaliers tanked badly in the mid-2010s to draft players who could go on to build a superteam alongside their 2011 no. 1 overall pick Kyrie Irving. They succeeded in getting the first pick in 2013 and 2014 but wasted it by drafting Andrew Wiggins and Anthony Bennett.
Andrew Wiggins was a part of the Kevin Love trade, which led to the formation of the 'big 3' of Kevin Love, Kyrie Irving, and LeBron James. The trio delivered a championship, but Love did not play a significant role as James and Irving did the majority of the heavy lifting. Anthony Bennett, on the other hand, is considered to be one of the worst NBA busts of all time.
Also Read NBA Trade Rumors: Minnesota Timberwolves need to involve a 3rd team to acquire Ben Simmons from Philadelphia 76ers