With the second half of the 2022-2023 NBA season already underway, former 10-time All-Star forward Carmelo Anthony remains unsigned. However, it's not due to a lack of skill, as the 38-year-old is coming off a productive 2021-22 season with the LA Lakers. Anthony averaged 13.3 points, 4.2 rebounds, 0.7 steals, 0.8 blocks and 2.2 3-pointers per game while shooting 44.1% and 37.5% from three.
These stats are better than a large number of players who are currently on NBA rosters. This has led many fans to call for their favorite teams to consider giving Anthony a chance at making his NBA comeback.
On that note, here are three of the best potential landing spots for Carmelo Anthony:
•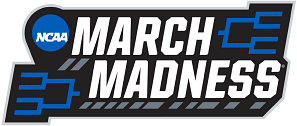 #3 Carmelo Anthony to the Phoenix Suns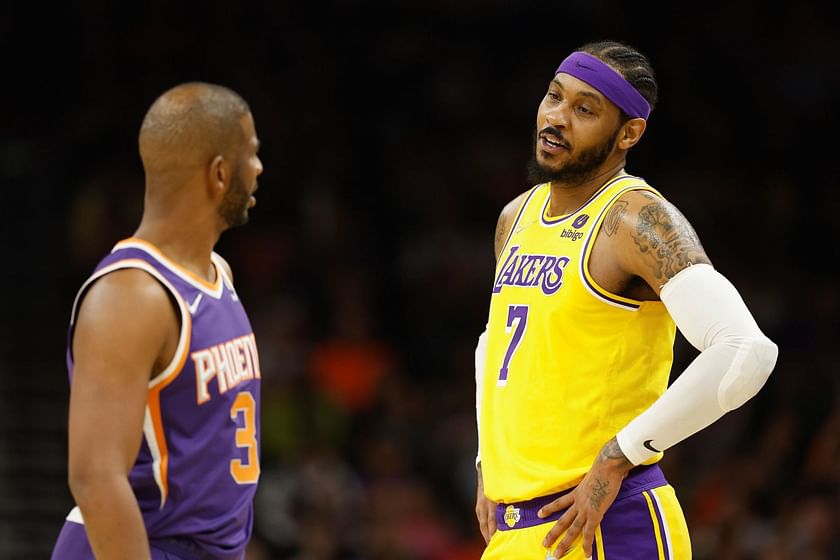 Despite picking up a win over Brooklyn on Thursday night, the Phoenix Suns have been on a downswing. The team has gone just 3-12 over their past 15 games and sits just 22-24 and 11th in the Western Conference.
A big reason for this is that the Suns have been dealing with injuries to stars Devin Booker and Chris Paul, who have played in just 26 and 29 of the Suns' 46 games this season.
However, the Suns have also taken a big hit at the power forward spot. Veteran forward Jae Crowder has refused to suit up for the franchise this season as he awaits a trade. Meanwhile, young sharpshooting forward Cameron Johnson just returned from a knee injury on Thursday.
Adding Carmelo Anthony to the mix would provide the Suns with extra forward depth at a relatively low price. Anthony would also offer a scoring boost to a Suns team that is tied for 19th in the NBA in points per game (112.6PPG).
On a side note, it's worth noting that Paul and Anthony are close friends. Paul also recently called for Anthony's return to the NBA (via Stefan Bondy of the New York Daily News).
"Melo is one of the best to ever to play the game," Paul said.
"I'm obviously biased and hope he's in the league soon because somebody of that caliber, with that ability, with the heart that he has, and the stuff he's done for the game — he should be able to walk off the court when he's ready," Paul continued.
---
#2 Carmelo Anthony to the Milwaukee Bucks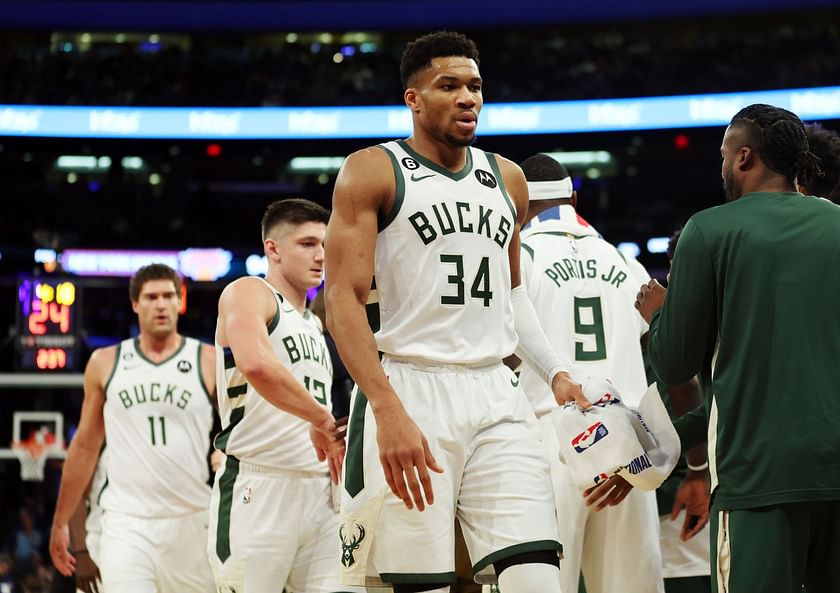 The Milwaukee Bucks have been dominant on the defensive end this season and rank third in team defensive ratings at 110.1. However, their offense has been deceptively bad, as they rank just 24th in team offensive ratings at 111.4. The Bucks are tied for just 19th in points per game (112.6PPG) and 18th in team 3-point percentage at 35.5%.
Much of this has to do with the absence of All-Star wing Khris Middleton, who has only appeared in seven games this season due to a knee injury. However, Middleton alone may not be enough to solve the Bucks' offensive woes.
So, like Phoenix, the shorthanded Bucks could sign Carmelo Anthony to add an extra punch to their offense. The Bucks' elite team defense would also compensate for Anthony's below-average individual defense.
---
#1 Carmelo Anthony to the Miami Heat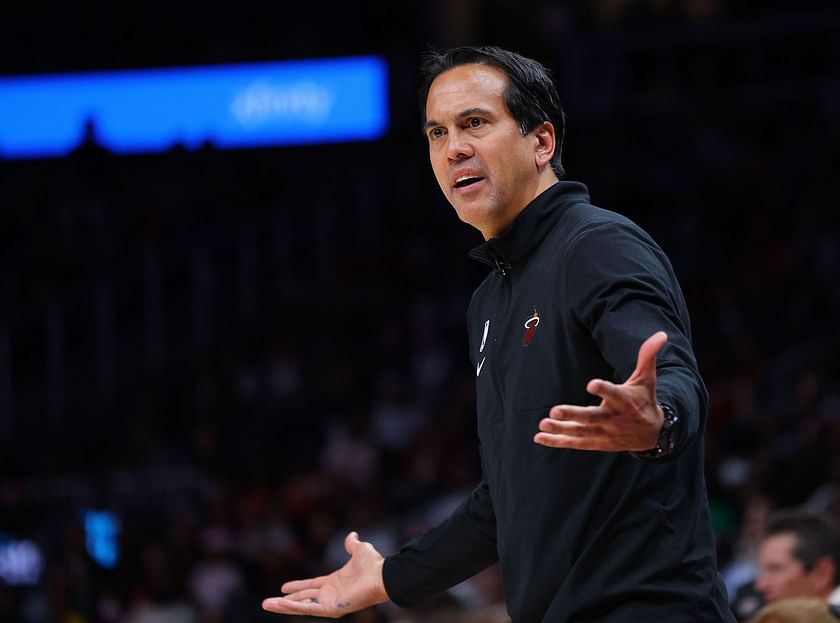 The Miami Heat is another team that has been a disappointment thus far. The Heat sits just 25-21 and is sixth in the Eastern Conference. This comes after they finished first in the East last season at 53-29.
Miami has had a hole in the power forward position since losing P.J. Tucker to Philadelphia in free agency. Meanwhile, the Heat rank just 23rd in team offensive ratings (111.5), 25th in 3-point percentage (33.8%) and tied for last in points per game (109.2PPG).
All of this makes the Heat a prime destination for Carmelo Anthony to come in and help fix their offensive struggles. Plus, similar to Milwaukee, the Heat have a strong team defense (111.1 defensive ratings, sixth in the NBA) that can cover up Anthony's defensive flaws.
Also read: Ranking the top 10 current NBA free agents and their projected landing spots featuring Carmelo Anthony, DeMarcus Cousins & more