With the 2023 All-Star Game around the corner, it's time to take a trip down memory lane. As many NBA fans remember, Chadwick Boseman, the "Black Panther" actor, was a big part of several All-Star weekends.
Boseman tragically passed away in 2020 after losing a battle to colon cancer. However, he will forever be remembered by both fans and players, who thoroughly enjoyed his presence on the sidelines.
Boseman was first invited in 2015 to participate in the NBA All-Star Celebrity Game. The 2015 NBA All-Star Celebrity Game took place in New York City. It was held at Madison Square Garden, the home of the New York Knicks, and featured several high-profile celebrities.
•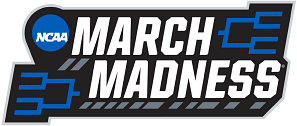 It was Chadwick Boseman's first appearance in a celebrity game as he teamed up with Kevin Hart, Michael Rapaport, and Common among others.
Boseman did not have any highlights during the All-Star Game, but he did have a lot of fun. His team lost 57-51 in the end, yet Hart, Boseman's teammate, won the MVP award, his fourth straight.
You may be interested in reading: Top 10 most undeserving NBA All-Star Selections of All Time featuring Shaquille O'Neal, Michael Jordan & more
The actor, who played T'Challa, a fictional Marvel character, used to play basketball at T. L. Hanna High School in Anderson, South Carolina. Due to his impressive athleticism, Boseman was even recruited to play college basketball, but he chose a different path.
---
Boseman attended the 2018 Slam Dunk Contest
"Black Panther" was released in late January 2018, just a few months before the 2018 All-Star Weekend. The movie received mostly positive reviews and Boseman was one of the most popular actors at the time.
He made his appearance at the 2018 NBA All-Star Game to watch LeBron James lead his team to a big victory. Boseman also actively participated in the Slam Dunk Contest.
During the dunking competition, the popular actor assisted Victor Oladipo with his dunk. Before the athletic guard took off, he approached Boseman, who gave him a Black Panther mask.
While Oladipo's dunk wasn't very impressive, it was nice to see him interact with the actor and make a reference to the popular Marvel movie.
---
2020 NBA All-Star Game was the last public appearance by Chadwick Boseman
Chadwick Boseman passed away in August 2020, but his last public appearance was during the 2020 NBA All-Star Game. The game took place at the United Center in Chicago, Illinois, the home of the Bulls.
With 30 points on 11-for-18 shooting, Kawhi Leonard was the leading scorer in the game and he ended up winning the MVP award.
You may be interested in reading: NBA All-Star 2020: Video evidence suggests involvement of Dwyane Wade in Slam Dunk Contest result controversy
One day before the game, Boseman participated in the Slam Dunk Contest. This time, however, the popular actor was a judge, alongside Dwyane Wade, Common, Scottie Pippen, and Candace Parker.