Actor Michael Douglas recently expressed his desire to see Victor Wembanyama join the Miami Heat next season. With the 18-year-old Frenchman being the top prospect in next year's draft, Douglas hopes to see his team land the talented wonderkid.
Wembanyama has amassed a lot of attention this season. He continues to play for the French professional club Boulogne-Levallois Metropolitans 92. Standing over seven feet tall with a massive wingspan, the 18-year old is an impressive specimen. However, what makes him such a highly touted prospect lies in his skillset.
Wembanyama features the mobility of a small forward with the ball handling and shooting ability of a guard. At his size, this makes him a matchup nightmare in any position.
•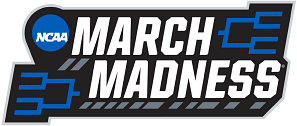 Also Read: NBA analyst lauds Victor Wembanyama dominating every game in foreign league: "He's not backing down from any competition"
Clips of Victor playing have already taken the basketball world by storm. Several analysts have already viewed him as the most talented prospect ever.
As things stand, the San Antonio Spurs currently lead the tank wars for Wembanyama. However, Hollywood star Michael Douglas hopes to see another team emerge as a potential contender to land the French wonderkid.
Douglas was recently spotted at a Metropolitans 92 game in France. While being interviewed regarding the experience of watching Wembanyama play, Douglas said:
"He moves beautifully. I wish him the best."
He added to this sentiment by stating that the 18-year-old would undoubtedly be the first pick in the NBA draft. However, building upon this sentiment, Douglas revealed that he is a Miami Heat fan who hopes to see Miami draft Wembanyama.
On this note, he said:
"I don't think they have a chance. I told Victor, 'You should go to Florida.'"
Theoretically, the Heat could place themselves in a position to draft Wembanyama. Unfortunately, it seems unlikely that the team would be willing to do so.
While the prospect of signing a generational talent could lead teams to take drastic measures, Miami, given their culture, are unlikely to do so. With a ferocious competitor in Jimmy Butler, the Heat are likely to claw their way back into the playoff picture.
---
Victor Wembanyama could thrive in Miami
While the notion of Victor Wembanyama joining the Miami Heat is unrealistic, the idea is quite intriguing. Given the Heat culture and Wembanyama's skillset, the French national could dominate in Florida.
Miami has had a great culture when it comes to nurturing young players. As seen with the development of Tyler Herro and Bam Adebayo today, Wembanyama could be in a great environment to thrive.
When considering his skillset, Victor beautifully offsets Adebayo, who is primarily an inside force. While Wenbanyama's size makes him a solid rebounder, he may struggle to compete physically with NBA players early on.
In this regard, letting him play as a stretch 5 creates a matchup nightmare on the perimeter while freeing up Adebayo inside. Additionally, the defensive side of the ball sees a drastic increase in length with the Frenchman on the floor.
Victor Wembanyama is a rare breed of player who can instantly make a team competitive just by being on it. While his build and strength are a bit of a downside by NBA standards, the 18-year-old has a lot of room to grow.
Also Read: "That's my goal rather than trying to put on 15 kilos and take risks" - Victor Wembanyama wants to preserve No. 1 pick status over putting on muscle