Michael Jordan is still considered the greatest basketball player of all time. Despite LeBron James breaking the all-time scoring record, it is the Chicago Bulls legend who is still at the top.
Dethroning Jordan will be a tough challenge for James, even if has a few more years left in his tank. Not only did MJ go 6-0 in the NBA Finals, but he was also impressive from the moment he entered the league.
Jordan played 15 years, and this article will compare his stats from his rookie season to his last season.
•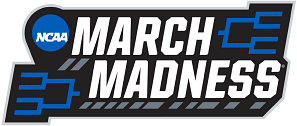 ---
Michael Jordan played 15 years in the NBA
In his first professional season, Jordan averaged 28.2 points per game on 51.5% shooting. He was also a fantastic all-around player, averaging 6.5 points and 5.9 assists.
Jordan was a beast on both ends of the floor. Besides his incredible scoring skills, the Bulls guard was a lockdown defender who averaged 2.4 steals and 0.8 blocks.
In his last season in the NBA, Jordan played for the Washington Wizards. He came out of his retirement for the second time to play two seasons for the Nation's Capital from 2001-03. Jordan was no longer in his prime, but he was still amazing.
You may be interested in reading: How many years has LeBron James played in the NBA? Comparing his 1st season stats vs his current season
Michael Jordan averaged 20.0 ppg, 6.1 rpg, 3.8 apg, 1.5 spg and 0.5 bpg in his final season. He made 44.5% of his shots and appeared in every single game of the 2002-03 season.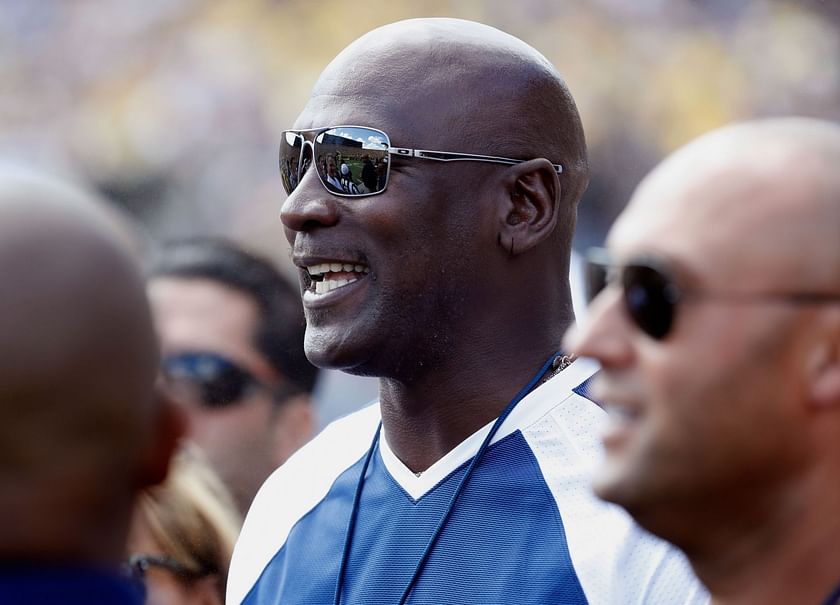 In the last year of his glorious basketball career, Michael Jordan was no longer one of the best players in the league. Still, he was great and did his best to help the Washington Wizards win games.
In the end, the Wizards were 37-45, four games behind the final playoff spot.
---
Jordan's best game in his first and last NBA season
During his rookie season, Michael Jordan had seven 40-point games. However, his performance against the Atlanta Hawks was impeccable. The Chicago Bulls guard scored 45 points on 17-for-24 (70.8%) shooting.
Jordan also added eight rebounds, 10 assists and four blocks, helping the Bulls win by 13 points.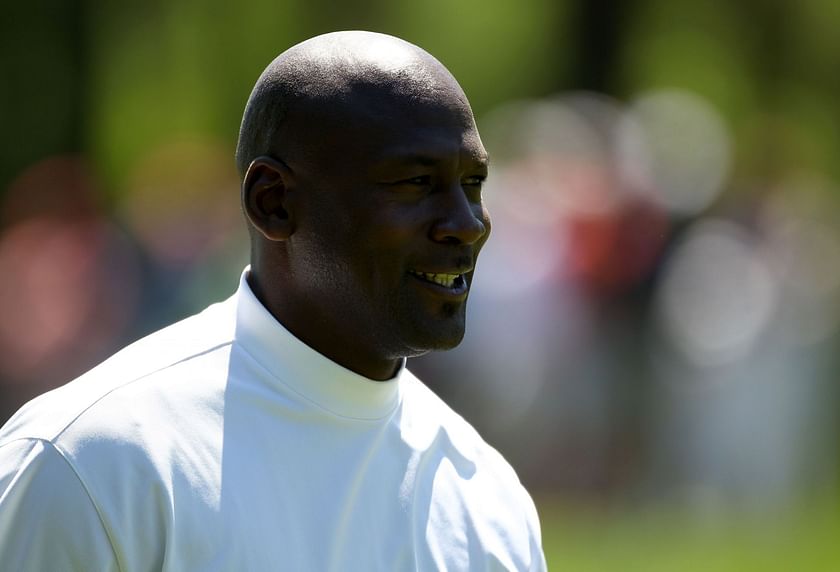 In his last season, the basketball legend had three 40-point games. His best game came just a few days after he turned 40 as he dropped 43 points on 18-for-30 (60.0%) shooting against the New Jersey Nets.
You may be interested in reading: Top 10 most undeserving NBA All-Star Selections of All Time featuring Shaquille O'Neal, Michael Jordan & more
Jordan also added 10 rebounds, three assists, four steals and a block.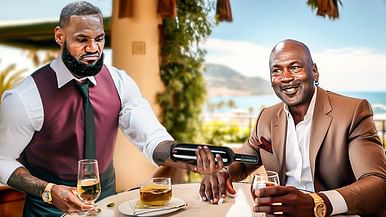 How is Michael Jordan officially richer than NBA's 10 richest players?!