Wilt Chamberlain is widely regarded as one of the top ten players to ever play the game of basketball. From a purely statistical standpoint, the NBA Hall of Famer likely has the best resume of all-time. Chamberlain, who stood at 7'1 tall, used his combination of size and athleticism to dominate his era.
Chamberlain's greatness has almost become underrated due to the era he played in. While it is often assumed that his dominance is simply a product of facing undersized centers in his era, that narrative has been overexaggerated. The four-time NBA MVP did utilize his height to become an unstoppable force in the paint, however, the average height of an NBA center was higher during his era than it is today.
Wilt Chamberlain's dominance, like all of the greatest players of all-time, is simply a testament to how much better he was than the average player. Over the course of his 14-year career, Chamberlain averaged 30.1 points per game, 22.9 rebounds per game, and 4.4 assists per game while shooting 54.0% from the field. Blocks and steals were not official stats until the year after Chamberlain retired.
•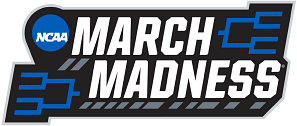 Chamberlain ranks second all-time in points per game, trailing Michael Jordan by .05 points per game, first all-time in rebounds per game. His 4.4 assists per game are also the most by a center that is no longer active.
The 13-time All-Star averaged an NBA-record 50.4 points per game during the 1961-1962 season. He totaled 4029 points that season, while scoring 100 in a single game.
Chamberlain is also the NBA's all-time leader in rebounds with 23924 rebounds and rebounds per game, as he averaged 27.2 rebounds per game. During that 1960-1961 season, Wilt also set the records for most total rebounds with 2149 rebounds, while grabbing 100 rebounds in one game.
Check out Wilt Chamberlain's highlights below:
Wilt Chamberlain's height was an advantage defensively
Despite being mostly known for his elite scoring ability, Wilt Chamberlain was equally as dominant on the defensive end. While blocks and steals were not counted during his career, there is plenty of footage that shows just how disruptive the ten-time All-NBA selection was on that end.
Chamberlain used his height and wingspan to establish himself as one of the best defenders of all-time. He remains one of only two players, Bill Russell being the other, to record a season with at least 10.0 defensive win shares.
Watch Wilt Chamberlain's defensive highlights below:
Edited by Caleb Gebrewold