Kevin Durant is one of the NBA's elite players. With 15 seasons under his belt, the two-time champion has continued to dominate, often times making it look too easy.
In 2007, as a rookie, Durant signed a seven-year, $70 million contract with Nike. From then on, he has been with the popular shoe brand. On April 28, Durant became the third NBA player (following Michael Jordan and LeBron James) to sign a lifetime deal with Nike.
In celebration of his final signature shoe, the Nike Kd15 also celebrates its "50th Anniversary of Hip Hop" Pack with the release of Durant's shoe.
•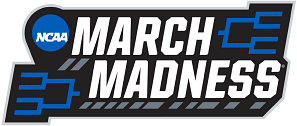 The shoe itself sports a smooth casual combination of sport to lifestyle in its design structure. It is meant to symbolize Kevin Durant's love for hip hop and the game of basketball.
The Nike Kd15 has a metallic microphone on the side of the shoe in tribute to hip hop MCs. The shoe also has a stylistic use of black with white sail accents to bring the theme together.
In an article by Boardroom's Ian Stonebrook, Kevin Durant expressed the connection he found between his love for basketball and his apprecation for hip hop.
"Once you get in there and try to understand the process, you respect the artist even more," Durant said. "I'm working on some music, just having fun. It's a hobby. You come to the conclusion that you can relate to (artists) more than anyone when it comes to working on a craft every day."
Kevin Durant's Nike Kd15 is available in retail stores with the price of $150.
Kevin Durant's 2022-23 season numbers
During the 2022-23 season, Durant played 39 games for the Brooklyn Nets, logging 36.0 minutes while averaging 29.7 points (55.9% shooting, including 37.6% from 3-point range), 6.7 rebounds and 5.3 assists.
He moved to the Phoenix Suns during the trade deadline after former Nets teammate Kyrie Irving went to the Dallas Mavericks. Kevin only played eight games in the regular season for the Suns and logged 33.6 minutes per game, averaging 26.0 ppg (57.0% shooting, including 53.7% from 3-point range) and 6.4 rpg.
Durant and the Suns got eliminated in six games by the Denver Nuggets in the playoffs. During their postseason run, Durant averaged 29.0 ppg (47.8% shooting, including 33.3% from 3-point range), 8.7 rpg and 5.5 apg.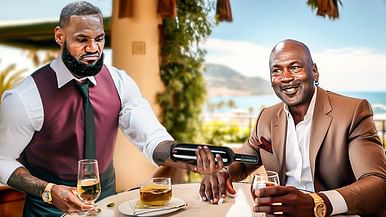 How is Michael Jordan officially richer than NBA's 10 richest players?!
Edited by Joseph Schiefelbein