The New Orleans Pelicans were believed to be a young team with immensely talented players that could surprise the league's best and make a name for themselves. Sadly, the core of Brandon Ingram, Zion Williamson and Lonzo Ball came nowhere close to that wishful supposition in the 2020-21 NBA season.
Last season, the New Orleans Pelicans finished 11th (31-41) in the NBA Western Conference, tied with the lowly Sacramento Kings, and trailing underwhelming squads like the Spurs and Warriors in the standings.
•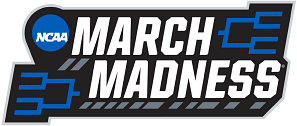 While a roster filled with such talent is yet to meet expectations, the front office has decided to make some offseason moves to accelerate the process. Although still not as impressive as some other franchises, the New Orleans Pelicans have made some tactical changes to their center and guard positions.
Let's take a look at three areas where the team has made noticeable improvements through the summer.
---
#1 The perimeter shooting numbers for the New Orleans Pelicans will see a dramatic increase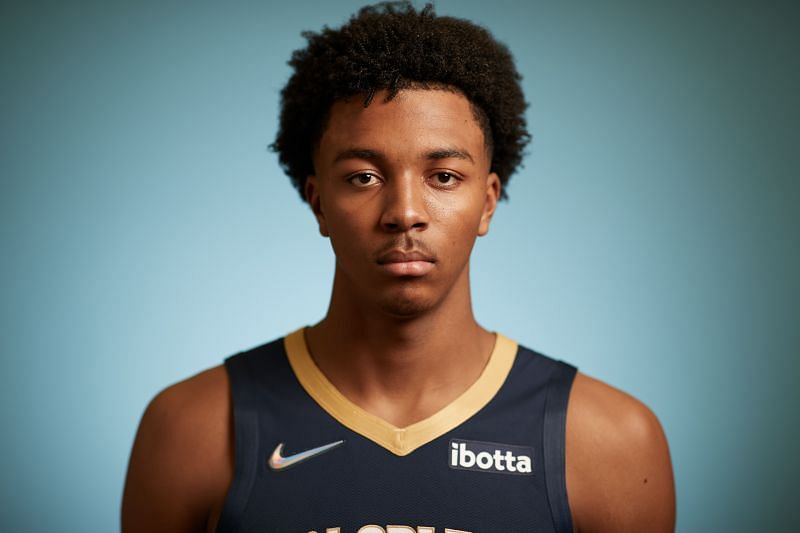 It makes sense to note that the New Orleans Pelicans were 25th in 3-point attempts and 27th in 3-pointers made per game last season. Their latest first-round pick in Trey Murphy III just finished a highly efficient 50–40–90 season at Virginia.
He also had some highlight summer league games for the Pels and Coach Willie Green has some positive things to say about the youngster:
"We know he has the ability to shoot the ball at a high, high clip. Any time he's open, with any space, we want him letting that thing fly without thinking."
Moreover, with Lonzo Ball, Eric Bledsoe and JJ Redick out of the lineup, there are over 15 attempts per game up for grabs.
With a dominant post player like Zion Williamson, it is expected that Devonte' Graham and Trey Murphy III will improve the team's three-point shooting numbers.
---
#2 Jonas Valanciunas will elevate the New Orleans Pelicans' scoring at the center position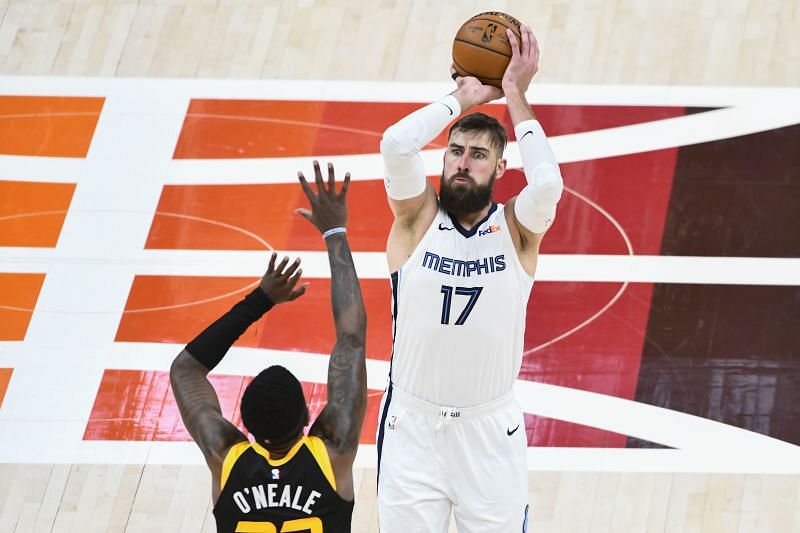 The New Orleans Pelicans made a seismic move in shipping out Steven Adams for Jonas Valanciunas to bolster their center position. To put this trade into perspective, JV just averaged 17 points and 12.4 boards per game, on 60% shooting from the field, this past season for the Memphis Grizzlies.
He makes over 77% of his free-throws which is far better than what Adams recorded. Valanciunas can effortlessly bring Adams' paint protection and rebounding, and add his scoring touch as well. He can step away from under the basket and knock down a jumper occasionally.
There is no doubt that Valanciunas will space the floor and make it difficult for defenses to trap Zion alone in the paint. If he can work on an outside shot as well, he can be the New Orleans Pelicans' version of Brook Lopez.
His pairing with backup center Willy Hernangomez (who had an impressive campaign as well) will dramatically improve the New Orleans Pelicans' center position.
---
#3 The playmaking at the guard position will witness promising improvement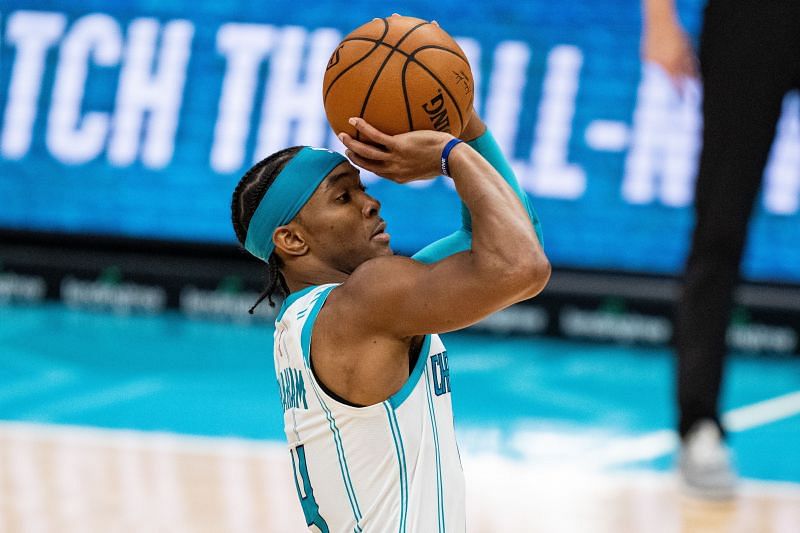 Devonte' Graham's breakout year is still fresh in the minds of basketball junkies. In his last two years with the Hornets, he averaged around 16 points, 6 assists and shot over 37% from the three-point line.
The hope is that he can cover for Lonzo and Bledsoe's production. Playing alongside talents like Nickeil Alexander-Walker, Kira Lewis Jr., Trey Murphy III, Tomas Satoransky and Garrett Temple, Graham might come into his own and build on his sparkling 2019-20 season.
Not to be missed, Lewis Jr. and Nickeil Alexander-Walker are due for a breakout year at the guard position, and this makes the New Orleans Pelicans deeper than last season.