The GOAT debate between Michael Jordan and LeBron James has only gotten louder after "King James" became the NBA's all-time leading scorer. Some fans who were straddling the fence regarding the issue have converted to join James' legion of fans following the historical feat.
Mario Chalmers, who played with James in Miami for four years, has a different take on the greatest player ever conversation. Here's what he had to say about the difference between his former teammate and MJ:
"Nobody fears Bron [James]. Nobody's like, 'Damn, I gotta go play against Bron tonight.' Nobody said that. I don't know why? Because I seen people be scared when they actually line up to him. But they're not scared thinking about that matchup. You hear anybody from that era talk about going against Jordan, there's a fear."
•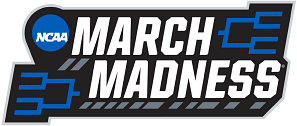 "So when you have people that fear a player, then that's telling you something different already. Jordan is just that guy. Everything was, 'I wanna be like Mike.'"
Mario Chalmers played a crucial role as part of the Miami Heat team that went to four straight championships and won back-to-back NBA titles. He played with LeBron James when the 19x All-Star was at the peak of his physical prowess.
James and Dwyane Wade took the former Kansas Jayhawks superstar under their wings. During Miami's dominant run, Chalmers often took the brunt of James and Wade's tutelage and criticism. Chalmers witnessed the four-time MVP when he was at his most dominating physically.
Chalmer's claim will at the very least surprise hordes of fans of the injured current LA Lakers superstar. The erstwhile Miami Heat guard apparently believes the Michael Jordan "fear factor" was something not even James could replicate at the peak of his powers.
---
Shaquille O'Neal has the same claim as Mario Chalmers that nobody is scared of LeBron James
Mario Chalmers wasn't the only former teammate of LeBron James who thought the self-proclaimed greatest wasn't as feared as Michael Jordan. Hall of Famer Shaquille O'Neal expressed the same opinion as Chalmers.
Here's Shaq on how NBA players have looked at "King James:"
"LeBron is my guy, but nobody was ever scared of LeBron. So, if you're not scared of a guy, you just have much more confidence. That's a dangerous guy to play with. They respect him, but they don't fear him 'cause I can tell, I watched him playing against them, they not scared."
Over the past few years, it's not James that opposing players have an appropriate fear for. Shaq added:
"They fear Giannis now. They fear Giannis cause they can see in his face when he coming down the damn lane full court. They can see, yo, this guy not playing."
The greatest of all-time debate involving LeBron James and Michael Jordan will never be fully resolved. Fans will have different perspectives regarding their take on who should be considered to be the best to ever play the game.
---
You may also like to read: What did Michael Jordan say on LeBron James breaking all-time scoring record?
Edited by Michael Macasero