LA Lakers coach Darvin Ham hailed LeBron James for going fourth in the NBA's all-time assists leaderboard following the win against the New York Knicks on Tuesday night.
The Lakers superstar James made history, leading the Purple and Gold to a much-needed 129-123 win at Madison Square Garden, New York. Passing NBA legends Steve Nash and Mark Jackson in a matter of minutes, James has set himself as an all-round force on the court.
•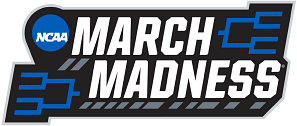 James is also on course to surpass Kareem Abdul-Jabbar and become the NBA's all-time points leader.
While discussing the importance of closing out an OT win in New York, Ham also commended James' latest achievement. Considering the fact that Ham played against a younger James, the Lakers coach said that he has seen the 37-year-old's evolution first hand:
"He's just a kid who's grown before our eyes. In the last 20 years, at this level, has done nothing but play the right way and make the play that's in front of him. Regardless of how much he's been criticized for a while for not taking the last shot, over-passing and doing all of that, he's just making the right plays."
Ham continued:
"You saw that again tonight when there was a rebound we needed or getting a stop. Coming down, finding teammates, scoring himself. He's just doing it all, and that's what great players do. That's what all-time greats do, and he's right up there at the top of the list with all of them."
As Ham said, James finds himself among the greatest to ever do it. As a top five player in both scoring and assists, James has been a class apart. That becomes more impressive, considering how well James has played in the twilight of his illustrious career.
As a key element on the Lakers' roster, LeBron James certainly delivered on Tuesday night as the Lakers look to reach the postseason.
---
LeBron James puts on show at Madison Square Garden
Tuesday night saw yet another tremendous performance by LeBron James. Playing at one of his favorite arenas in Madison Square Garden, James let the crowd in New York know what he's capable of.
In the process of leading the Lakers to a win against the Knicks, James recorded a triple-double of 28 points, 10 rebounds and 11 assists. Although the game went to OT, James played a key role in keeping the Lakers ahead despite New York rallying furiously.
LeBron James has received immense support from his team too. Anthony Davis got back into his groove, notching up 27 points and nine rebounds. Newcomer Rui Hachimura contributed a vital 19 points and nine rebounds in the road win.