A tweet seemingly containing Klay Thompson's retirement announcement did the rounds after the Golden State Warriors' 130-123 OT loss to the OKC Thunder at the Chase Center on Saturday.
The four-time NBA champion's rough patch continued in the game, and parody sites were quick to post tweets about Thompson hanging up his sneakers.
Troll X handle NBACentel tweeted that Thompson had retired after 12 seasons in the league, which had fans in splits. While some felt sorry for the star, who hasn't had the greatest of runs this season, others felt that he should call time on his career following a string of dismal performances.
•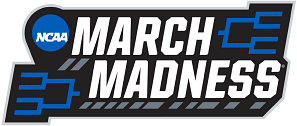 The post, of course, was a hoax. The account is famous for posting fake news and videos about the league's top players to keep fans entertained.
This season, Thompson has averaged 13.8 points, 3.4 rebounds and 1.9 assists on 40.1% shooting. He finished with 16 points on 5-of-13 shooting, two rebounds, four assists and four turnovers against OKC. His lack of contributions in the second half saw him garner immense flak.
---
Poor form hasn't stopped Klay Thompson from celebrating his buckets during games
Despite his struggles and the trade noise from the outside, Klay Thompson didn't look perturbed. He had quite the celebration when he sunk a tough shot over OKC Thunder rookie Cason Wallace. Thompson hit Wallace with the "Too Small" celebration and then with a "Rock the Baby."
Thompson has been a prolific scorer for the Warriors in the past. Last season, he set a milestone with 301 made 3-pointers out of 731 attempts, but has struggled this season and that's played a part in Golden State's losing streak.
The team's solid 6-2 start quickly plummeted into a 6-7 record, sparking concerns about Thompson's role as the secondary scorer alongside Stephen Curry. Thompson has played in all 12 games this season, starting with a dominant 40% 3-point shooting rate in the first three games. However, in the next six games, he slumped, with his beyond-the-arc shooting dropping to 23.7%.
Despite growing calls to trade Thompson amid the team's struggles, the Warriors haven't hit the panic button yet. With a significant chunk of games left in the regular season, they will still fancy their chances of regrouping and will expect their star player to hit better form over the next few games.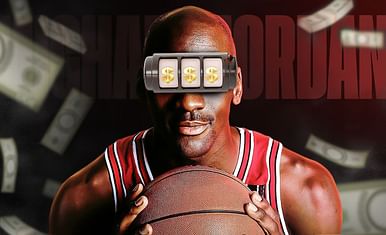 How did Michael Jordan's gambling "habit" taint his image?
Edited by Shamik Banerjee