LA Lakers greats LeBron James and Kareem Abdul-Jabbar shared a moment after "King James" had succeeded "Cap" as the NBA's all-time scoring leader on Tuesday. James' smooth fadeaway jumper at the top of the key took his tally to 38,388, edging Abdul-Jabbar's 38,387 by a hairline.
Before the matchup between the OKC Thunder and the LA Lakers, there were growing rumors that the legendary center would not attend the occasion. The NBA, though, made him a guest, which promptly quashed the reports.
Days before the historic moment, Kareem Abdul-Jabbar had this to say about LeBron James:
•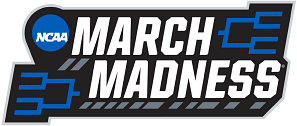 "When I broke Wilt Chamberlain's scoring record in 1984 – the year LeBron was born – it bothered Wilt, who'd had a bit of a one-sided rivalry with me since I'd started doing so well in the NBA. I don't feel that way toward LeBron."
The Hall of Fame center has criticized LeBron James in the past but has also apologized for his comments, saying that he meant no disrespect. Any potential simmering beef, particularly with James nearing the all-time scoring record, was dismissed when "Cap" greeted the current LA Lakers superstar on his 38th birthday on Dec. 30:
"Happy birthday, LeBron. 38 is the new 38,388."
There are obvious differences in the similarities between the two LA Lakers legends. LeBron James is the outgoing type who also happens to run a billion-dollar business empire and is a rap music fanatic.
It's not strange to see James dancing onstage with rappers or drinking tequila with friends and family. The NBA's new all-time scoring king has also been seen enjoying himself at parties.
The four-time NBA MVP is also very expressive on the basketball court. LeBron James' "big balls" celebration in a game between the LA Lakers and the Indiana Pacers in November 2021 earned him a $15,000 fine.
Kareem Abdul-Jabbar also called him out for it:
"For me, winning is enough. Why do you need to do a stupid, childish dance and disrespect the other team on the court? It doesn't make sense. GOATs don't dance."
Credit to LeBron James for not adding more fuel to the fire by responding to the criticism. He did say earlier this season that he has no relationship between himself and the six-time NBA MVP.
---
LeBron James has nothing but love and respect for Kareem Abdul-Jabbar
Heading into Tuesday night's game between the LA Lakers and the OKC Thunder, LeBron James sat down with ESPN's Michael Wilbon for an interview. The four-time NBA MVP answered several questions, including one about his relationship with Kareem Abdul-Jabbar.
Here's what he had to say about that topic (4:03):
"It's all good. We're part of a franchise that's so historic in the game of basketball that means so much to so many people not only here in Los Angeles but all over the world. It just makes sense. It's kind of weird that the stars aligned."
With the all-time scoring record finally handed to the current LA Lakers superstar, things seem to be great now between LeBron James and Kareem Abdul-Jabbar.
The frostiness that looked like it was building up has melted in the days leading into last night's record-breaking day.
Abdul-Jabbar had nothing but nice words to say to LeBron James leading up to the momentous event:
"I've been carrying the torch as record holder for 38 years. I'm excited and relieved to pass it along to the next worthy recipient. LeBron earned it, and I hope he carries it even longer than I did."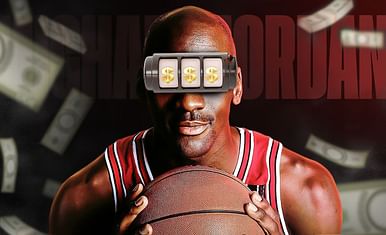 How did Michael Jordan's gambling "habit" taint his image?
Edited by Michael Macasero