Kalabrya Gondrezick has reinforced her previous threats and statements directed at Houston Rockets guard Kevin Porter Jr., who has been charged with the assault of her sister, Kysre.
Kalabrya went on another profanity-laden rant on Instagram to to reiterate her accusations against Porter, labeling him as a woman beater.
"F**k p*ssy a** Peon Porter & the Rank a** Rat that raised him," Kalabrya wrote. "Standing on everything I said. Ain't protecting s**t 'bout no woman beating b***h."
•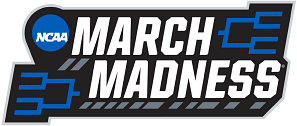 Porter pleaded not guilty to felony assault and strangulation charges for an incident Monday with Kysre, who is his girlfriend and a former WNBA player, in a New York City hotel. She suffered a fractured vertebra in her neck, and a laceration above her right eye, according to prosecutors, and as a result, a judge issued a temporary restraining order on Porter.
"He tried to kill Kysre. My sister could be dead rn. Imagine that! SMFH," Kalabrya said.
Porter was granted release after posting a $75,000 bail, and his next court appearance in Manhattan is scheduled for Oct. 16.
Kalabrya Gondrezick tells Kevin Porter Jr. to count his days
Previously, Kalabrya expressed that Porter Jr. should "count (his) f**king days" in response to the allegations surrounding his actions towards her sister.
"If you think you gone touch my sister and not get touched, count ya f**king days," she wrote in an earlier Instagram story. "Better hope and pray you'll be able to ever walk again let alone dribble.
"You may have gotten away with this s**t in the past cus yo mama ain't beat ya a**, but we spank li'l punk a** painting nail sissy b**ches like you every day. Don't show up to that crib. We gone do it to you. Li'l b**ch," she added.
It's possible that Porter's basketball career has come to an end.
Porter is now being shopped by the Rockets, and according to NBA insider Shams Charania, who reported "multiple teams" are engaged in possible trades involving several draft picks for compensation. Porter will likely be waived immediately upon another team's acquisition of him.
The Rockets inked a deal with Porter in 2022, set to take effect in the 2023-24 season. This contract, valued at $82.5 million only fully guarantees the first year at $15.8 million. In the subsequent season, the point guard's earnings will be partially secured at $1 million.
Should the Rockets release Porter, they won't be obligated to fulfill the entire $82.5 million commitment from last summer. Instead, the player would only receive approximately $17 million.
The loss of Porter would allow more playing time for Amen Thompson, the No. 4 pick in this year's draft, and unclog a guard rotation that also features Jalen Green, Fred VanVleet, Aaron Holiday and Nate Williams Jr.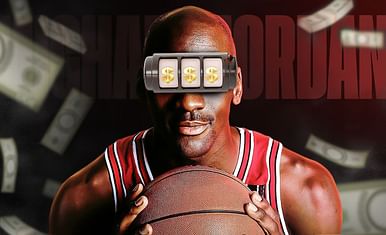 How did Michael Jordan's gambling "habit" taint his image?
Edited by Joseph Schiefelbein