Luka Doncic caught everyone's attention when he entered the American Airlines Center prior to the Dallas Mavericks' game against the Atlanta Hawks. Doncic was seen getting out of a vehicle that looked similar to a Batmobile. Fans went crazy on the internet after they saw what the vehicle looked like.
Due to his wealth and fame, he has begun to flaunt some of his finest possessions. One of them is this massive truck. It definitely turned some heads while he drove it to the arena.
•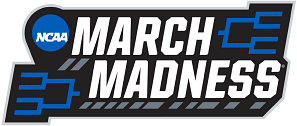 Fans on Twitter couldn't help but share their reactions to Luka's truck. Here are some of the best reactions we've gathered on the internet.
Doncic is currently averaging 33.8 points, 9.0 rebounds and 8.8 assists. He is shooting 49.8% from the field and 35.1% from 3-point range. Doncic has single-handidly kept the Mavericks in the playoff picture. They are currently fifth in the Western Conference with a 24-21 record.
The Slovenian star will look to beat Trae Young and the Atlanta Hawks tonight.
Also read: Fans share hilarious reactions over Mark Cuban comments on Luka Doncic Mural: "I mean the artist isn't lying", "Get this truth off my streets"
---
Who should the Mavs front office target to get Luka Doncic some help?
Luka Doncic has done everything for the Mavs this season. He's their leading scorer, rebounder and passer. But the predictability of the Mavericks' offense makes it easy for opposing defenses to slow them down.
Far too often, their offense consists of Doncic forcing up tough shots during late clock situations. Either that or he draws the defense to the middle and finds an open man in the corners.
Their gameplan isn't going to be effective during the postseason. With how their roster is constructed, it's hard for coach Jason Kidd to draw up a decent gameplan.
ESPN's Bobby Marks shared a mock trade that could help improve the team's depth.
"I'm looking at Charlotte as a seller here. And I'm looking at players like Tim Hardaway Jr. and Davis Bertans from the Mavericks. They can trade a 2027 first-round pick. ...Send that to Charlotte for a package centering around Terry Rozier, Kelly Oubre Jr. and Jalen McDaniels," Marks said.
Adding a scoring guard like Terry Rozier would help Doncic in the backcourt. With this mock trade, the Mavs rid themselves of Tim Hardaway Jr., who hasn't been very productive this season.
Also read: Luka Doncic on watching and enjoying EuroLeague games: "Mostly Real Madrid and Red Star"