San Antonio Spurs coach Gregg Popovich made a hilarious comment about trying to halt the Brooklyn Nets' 11-game winning streak before the teams played on Monday.
Pop has had some of the funniest interactions with the media in his long-term span as the Spurs coach. His blunt statements have given the media and fans iconic moments. He added more to his collection on Monday before a road bout against the hottest team in the Eastern Conference.
"I don't have anything new to use to stop them. Don't tell anyone I said that, because I'm supposed to know things," Popovich said.
•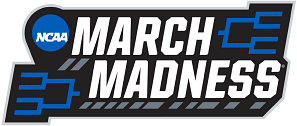 Brooklyn (24-12) has won 18 of its past 21 games, making into second place in the East. The Spurs (12-24), meanwhile, are the second-worst team in the Western Conference. They just lost to the Dallas Mavericks their last outing, 126-125, for their sixth loss in their last eight games.
Before facing Luka Doncic's squad, Pop joked that they'll try to hold the MVP candidate under 50 points. Funnily enough, the Slovenian star scored 51 points against San Antonio, winning by one point.
"50 is going to be our goal. We're holding Luka under 50. Quote," Pop joked.
Also read: Watch: "Sorry MJ I'm only 12" - Young Brooklyn Nets fan picks Kevin Durant over Michael Jordan as the GOAT
---
The Brooklyn Nets' recent success could set up a huge advantage in the postseason
At the start of the new season, many counted on the Brooklyn Nets to continue their struggles. However, they've moved past their difficult phase after a plethora of issues greeted their start. Now, they've risen to second place to put them at a great advantage once the postseason starts in mid-April.
Since stars Kevin Durant and Kyrie Irving started playing together in 2020-21, they've been in a similar situation each of the previous two seasons.
Brooklyn was also 24-12 last season (on Jan. 5), eventually pushing that mark to 29-16 before collapsing when Durant went out with a knee injury. That triggered a 3-17 slump, and they finished as a play-in team after falling to the seventh seed with a 48-24 record. Brooklyn was swept by the eventual Eastern Conference champions, the Boston Celtics, in the first round of the playoffs.
The Nets were 23-13 on March 1, 2021 (with the season's start delayed by COVID-19) and pushed that mark to 28-13. They finished second in the East with a 48-24 mark, but lost Game 7 at home to the Milwaukee Bucks 115-111. Milwaukee went on to win the NBA Finals that season.
Under Jacque Vaughn, the Nets have performed excellently. They've incorporated a more balanced approach to their game, making it a scary matchup for most teams. Brooklyn has also been solid in making shots. They're currently first in field goal percentage with 51.2%, which means they've become more intelligent in their offensive game.
There is a ton to like about the Nets' season. As the season moves forward, more positive things could give them an advantage over the situation in their postseason. With the way things have been going for Brooklyn, it could end the season as the biggest threat in the East.
Also read: Kevin Durant highlights key difference between Brooklyn Nets' early struggles and current success
Edited by Joseph Schiefelbein