Wilt Chamberlain is widely regarded as one of the most dominant players to ever play basketball. From a statistical standpoint, it is likely that Chamberlain has the greatest resume in NBA history as he holds countless records that will never be broken. Chamberlain stood at 7'1 while weighing 275 pounds.
Chamberlain is often compared to Bill Russell, as they were the two premier stars of the NBA in the 1960s. While Chamberlain dominated from a statistical standpoint, Russell dominated from a team standpoint, winning 11 titles. Russell was two inches shorter and 60 pounds lighter than his rival as he stood at 6'10 and weighed 215 pounds.
Kareem Abdul-Jabbar is another legendary center whose career overlapped with Chamberlain. Abdul-Jabbar is one of the only players whose individual dominance can be compared to Wilt, as he broke Wilt's scoring record while also winning an NBA-record six MVP awards. Abdul-Jabbar stood at 7'2, however, he weighed 225 pounds.
•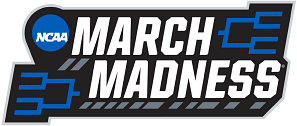 Shaquille O'Neal, Moses Malone, Hakeem Olajuwon, David Robinson, and Patrick Ewing are the five legendary centers who came after Chamberlain retired. While O'Neal and Robinson were 7'1, Wilt's height, Olajuwon and Ewing were 7'0, while Malone was 6'10.
Check out Wilt Chamberlain's highlights below:
Inside Wilt Chamberlain's dominance
Wilt Chamberlain is often underrated by modern fans of the NBA, primarily due to the era in which he played. While there are often assumptions made that Wilt simply dominated smaller competition, that narrative has been exaggerated. NBA centers during Chamberlain's era were, on average, slightly taller than they are today.
As with players of every era, Chamberlain certainly had advantages. However, his success was primarily a product of how much better he was than the rest of the league. Chamberlain averaged 30.1 points per game, 22.9 rebounds per game, and 4.4 assists per game while shooting 54.0% from the field. While blocks and steals were not officially counted during his career, unofficial records were taken in some games, and it is well-known that he exceeded at both.
Chamberlain ranks second all-time in points per game, trailing Michael Jordan by .05 points per game and first all-time in rebounds per game. Furthermore, his 4.4 assists per game are also the most by a center that has already retired. Wilt averaged an NBA-record 50.4 points per game during the 1961-1962 season in which he scored 4029 total points, including 100 in one game.
While his scoring accomplishments are well-known, his rebound numbers are just as unlikely to ever be broken. In 1960-1961, Chamberlain averaged 27.2 rebounds per game, an NBA-record. He grabbed 2,149 total rebounds that season while grabbing 55 in one game. In his career, Chamberlain grabbed an NBA-record 23,924 rebounds.
Check out more of Wilt Chamberlain's highlights below: