Luka Doncic and the Dallas Mavericks will host the Atlanta Hawks on January 18, at the American Airlines Center. The Mavericks have lost five of their last seven games entering this contest. Superstar Doncic has missed two games.
This includes their previous outing against the Portland Trail Blazers, which ended in a 140-123 blowout loss. Doncic is struggling with a sore ankle. Ahead of the Mavericks' home game against the Hawks, he is listed as probable.
The Dallas Mavericks will be hoping he is available. They are 0-5 without him this season. Meanwhile, the Hawks enter this game on the back of a three-game winning run and have all their star players available. Meanwhile, Tim Hardaway Jr. has been ruled out, while Dorian Finney-Smith and Josh Green are questionable.
•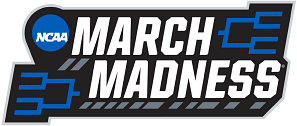 Considering these factors, Luka Doncic's appearance in this game seems a likely proposition. He has had a three-day break between his last appearance and Wednesday's game against the Atlanta Hawks. With some decent rest during that period, Doncic could be in better condition to take the floor, which is a positive sign for the Mavericks.
---
Dallas Mavericks desperately need to find roster upgrades to help Luka Doncic
The Dallas Mavericks continue to rely on Luka Doncic to help them secure positive results on a nightly basis. They don't have an All-Star presence next to him, which could hamper them in the long run. The Slovenian is among the players with the highest usage rate in the league, which results in him being their sole producer on offense more often than not.
Doncic started the season on a solid note after coming into the season in peak conditioning. However, the extra burden may have started taking a toll on him. The Mavericks need him at 100% during the postseason. Their chances of making the conference finals will be bleak if they continue with their current roster.
Nevertheless, the Dallas Mavericks are expected to be among the buyers ahead of the trade deadline on February 9th. Some star players could hit the market, and the Mavericks are listed as interested in those names. The front office needs to capitalize on that and get a deal done to maximize another Luka Doncic MVP-caliber season.